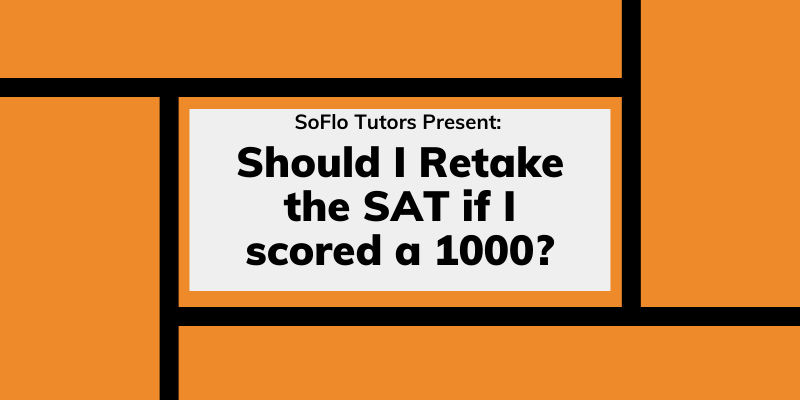 If a student receives a 1000 on the SAT, that puts them in the 39th percentile, meaning the student performed better than 39% of all test takers. For every 100 points a student wants to increase their score, about 10 more questions will need to be answered correctly.
At a score of 1000, students have a shot at select state schools such as Alabama State University and Texas Southern University–those which have SAT averages under 1000 for admitted students. Yet, by working towards at least a 100-point increase, students can raise their chances of getting into these target schools from 10% to almost 60%.
Other state schools, such as Texas State University, Georgia State University, and most of the universities in the California State system maintain averages at or above 1000, meaning these schools will be hard to get into for a student with a 1000.
While making it to the same number of correctly answered questions and then more may seem daunting, with a 200-point increase, a student with a 1000 SAT score can be competitive for almost 900 additional schools in the US. Top universities in the country such as the Ivy League schools, Northwestern University, University of Southern California, and Georgetown University, are almost entirely out of reach at this score level, although there are always exceptions.
So, one thing is for certain: a higher score can put several out of reach schools within grasp of students. And a higher score is certainly achievable with some preparation and dedication. Yet, students must consider a variety of factors when making the choice of whether to retake the SAT or not. However, if students choose to retake the SAT, there's no limit on the number of times they can decide to take the exam again.
Students should consider some of the following considerations when making their decision about retaking the test.
Find your target SAT score
Before attempting the first SAT, students should establish a target score for themselves. This score may be dependent on their performance on practice tests, their target schools, and their test-taking comfortability.
Target scores based on target schools
One way for a student to establish their target score is by googling their target school's SAT/ACT statistics. Often, a school's average scores are available on their official website, but if not, college databases such College Data can provide relevant information. At SoFlo, we recommend that students shoot for the 75th percentile score of their target school. 
If after the first attempt, students are hundreds of points away from their target score, they should retake the test to keep in reach the schools they had originally set their intention to.
In general, aim high
Also, students should not be afraid to aim high. Even if a student did not set a target score before their first attempt, they can look at their scores from the first attempt and ask themselves if it is a fair representation of their average performance.
Students should consider which schools they are aiming for and research the average scores of admitted students to those universities. Ivy League universities will have high SAT score expectations.
The focus when retaking the SAT should be on improvement, rather than on strictly meeting the target score. But by setting a target, there is a threshold students can work toward. By progressing toward the target score, students can also measure their improvement in a personalized rather than standardized manner.
Retake the SAT if you underperformed
Simply because a student did not receive their target score does not mean that they underperformed. Completing full practice tests as preparation for the test not only prepares students well for the real test, but it also enables them to determine if they truly underperform. This is why the primary practice method used by SoFlo tutors is assigning real tests from past years to students.
If a student is more than 100 points below their average practice test score, they probably underperformed. On the one hand, this can be quite frustrating, but on the other, underperformance can be easily addressed by retaking the test.
Some common reasons behind lower-than-expected scores include:
Test anxiety
Making silly mistakes
Filling in the answer sheet incorrectly
Misreading instructions
Students should also discuss such issues with their tutors to come up with personalized solutions that work for them.
If a student typically falls around the 1000 range on practice tests, the score may not be a representation of underperformance, but may still represent inefficient study methods.
While practicing, if the student is not noticing improvement, it is a sign that previous mistakes or gaps in learning are not being addressed.
It is important to not only complete practice tests, but to also go over mistakes in each attempt, revise those mistakes, and commit time to filling gaps in knowledge when needed.
There are numerous resources available for self-study on the Internet, but for students who need additional support as they study, a personal tutor can definitely help the student identify their areas of improvement and provide targeted study materials.
How many times have you taken the SAT?
A study released by the College Board found that students have the most growth in test scores between the first and second attempt. The College Board also recommends that students take the SAT twice.
Typically, by the third attempt, students' scores tend to plateau. If it is the student's fourth attempt, they should consider investing that time and energy elsewhere.
Yet, there is no one size fits all. If a student feels still unsatisfied with their scores and knows they can perform better, the SAT is accessible for more attempts. But it is important to keep in mind that after the third attempt, while it is still possible to improve, the difference is not very significant.
This should not discourage students because time and energy invested elsewhere means that other parts of the college application can be strengthened. By working seriously on classwork, essays, and extracurriculars, students can create a well-balanced application.
Also, many schools in the US, including top universities in the country, are now test-optional. In other words, students are not always required to submit their standardized test scores.
Especially if a student's application has other strong components such as a high GPA and meaningful extracurricular activities, we recommend students leave a 1000-range SAT score off the application to avoid presenting what may appear as a weakness.
Alternatively, if a student is consistently scoring in this range, they can consider taking the ACT instead. Several students who underperform on the SAT often do significantly better on the ACT. The two exams are held to the same standards, but there are differences between the two, some minor and some major, which affect the type of preparation needed for each.
How much time do you have to prepare for the next SAT?
One general rule of thumb: Students should take their first attempt on the SAT well in advance, so they have time to retake it at least once. Unless a student scores perfectly the first time (or close to it), there is always room for improvement.
Keeping this in mind, the student must ask themselves how well they prepared for the test the first time. If a student prepares efficiently the first time, chances are they will receive a score similar to their first attempt in the second one and may be able to give their second attempt soon after the first one.
But if a student did not prepare the best they could, they are more likely to see a larger score increase if they study the content well for the next attempt. This student, however, will also need more time to seriously prepare for the test. With all the other obligations in a student's life, such as school, sports and family, such a student may have to wait at least two months to retake the exam.
Having taken the test at least once, students have the advantage of knowing how they perform under pressure and which content areas they need most work on. Part of the preparation process for a retake is also reflecting on their previous test performance.
The College Board randomly releases the test booklets from certain SAT test dates. Students should reference their score reports and, if possible, their test-day test booklet to evaluate their performance. Therefore, preparing for a retake can be more efficient and more thorough than preparing for the first attempt. When practicing, students should also calculate their practice test scores to gain a deeper understanding of their performance.
It is also important to remember, however, that the college admissions process is holistic, and other application factors such as their school grades and extracurriculars are crucial components of the college application.
If a student simply does not have enough time to prepare for another attempt, perhaps because there are several school exams and assignments or major sports tournaments coming up, they should not jeopardize their performance on these other aspects all for the potential of a higher score (which is not even guaranteed).
The bottom line
Every student is different and so are each student's circumstances. When deciding whether to retake the SAT after scoring a 1000, students must carefully consider all the factors above. If a student has decided to retake the SAT no matter what, we suggest a smart studying method.
In other words, cramming for the test or beginning preparations a few days in advance is not recommended. Instead, students should analyze their score reports, work with their tutor, and understand their specific areas of improvement. Completing practice tests regularly and going over mistakes is also highly recommended.
All in all, students should firstly consider their desired score, the average scores of colleges to which they intend to apply, their test performance compared to their average practice test performance, the number of test attempts already done, and preparation time. Lastly, getting help from others can also be a huge help in the test-taking and decision-making process. 
How to get started
SoFlo tutoring offers high quality tutoring with experienced tutors who have taken the SAT and ACT and now attend top schools. Schedule a free consultation to learn more and boost your score!