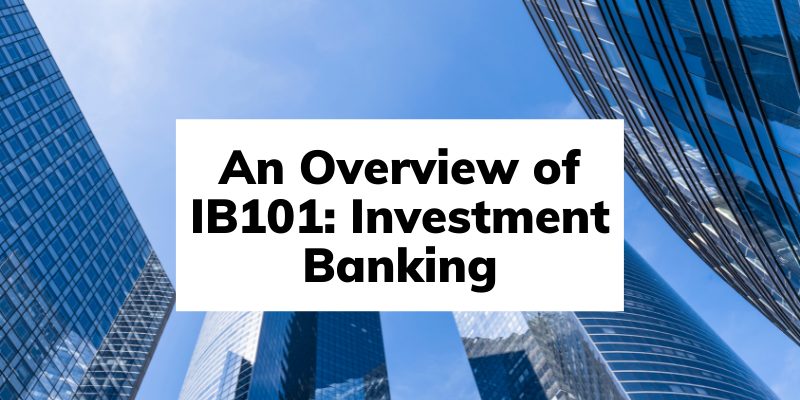 IB101 is an in-depth investment banking course designed for college freshmen and sophomores and includes a combination of lectures, 1 on 1 teaching from senior figures in the industry, and assessments.
James Marciano, our founder and CEO, noticed that many college and high school students want to pursue a career in investment banking, but they face two obstacles:
Lack of knowledge about the industry
Struggle getting that first investment banking internship
IB101 helps solve both these problems by giving students an in-depth and interactive opportunity to learn how to secure their first internship in finance and succeed when they get there.
Our training has a successful track record; students who have completed this training have gone on to Goldman Sachs, J.P. Morgan, Morgan Stanley, McKinley & Company, Guggenheim, and other prestigious firms in the financial services industry.
What You'll Learn in IB101
Students will work through eight modules specifically designed to equip them with the tools necessary to be successful as an investment banker and help them break into the industry by introducing them to the recruiting process, teaching interview tips & tricks, and walking through practice interviews.
The course curriculum includes an in-depth explanation of the entire M&A process, as well as an introduction to financial modeling and valuation techniques.
After successful completion of our course, students will be familiar with how an M&A transaction works, how to build a buyer list, how to gather financial data, how to write the CIM and B/OM, how to run the M&A process, how to value a company, and how to land an investment banking internship.
How to Apply to IB101's Pilot Program
We are accepting student applications for the launch of our free pilot program that runs from January 3rd, 2022, to February 25th, 2022.
If you are a student interested in exploring a career in investment banking and are willing to provide meaningful feedback for our course, please apply here by December 1st.
For more information about IB101, please visit our website via this link.