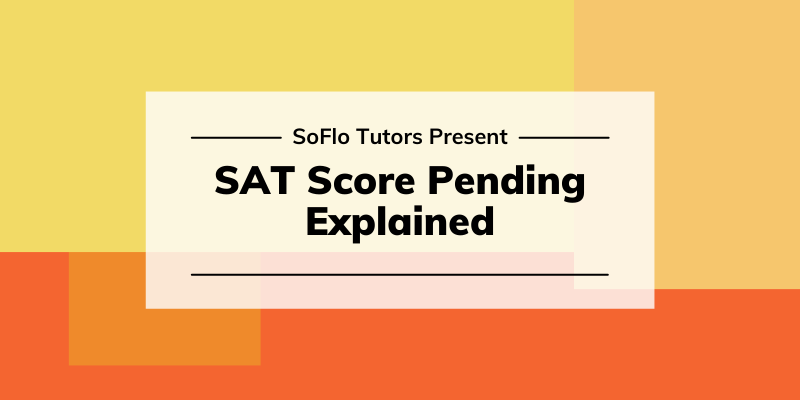 SAT Score Pending — What Does Score Pending Mean?
How To Access Your SAT Scores
You can find and view your SAT scores and score report from your College Board account, typically around 2 to 3 weeks after your initial test date. Simply sign in on their website and navigate to your SAT score!
2023-2024 SAT Score Release Timeline
| | |
| --- | --- |
| SAT Test Date | Projected Score Release Date |
| April 25, 2023 | May 3, 2023 |
| May 6, 2023 | May 19, 2023 |
| June 3, 2023 | June 16, 2023 |
| August 26, 2023 | September 8, 2023 |
| October 7, 2023 | October 20, 2023 |
| November 4, 2023 | November 17, 2023 |
| December 2, 2023 | December 15, 2023 |
| March 9, 2024 | March 22, 2024 |
| May 4, 2024 | May 17, 2024 |
| June 8, 2024 | July 18, 2024 |
Why Is My SAT Score Pending?
For the most part, you should be able to see your SAT (or PSAT) scores online after you've taken the exam. Usually this means you can check your score on the College Board site 2 weeks after your exam date, but occasionally you might instead see that your scores are "pending."
Seeing that your scores are pending can be especially worrying when others who took the same exam as you have gotten their scores back, but don't panic. There are many different reasons your score might be pending, and it does not necessarily mean that there is something wrong with your score or test specifically.
Pending just means your scores have not been released yet. Typically, you should be able to access your score on your SAT test date's score release date between 8 am EST and 8 pm EST. The College Board will alert you when your scores are available by sending you an email, so you will know when your score is available. If you notice that your score says pending after 8 pm on score release date, most likely there is just a delay.
How Long Does It Take To See My Score
Usually, your SAT scores are released and available for review 2-4 weeks after your SAT test date. The turnover might change depending on the small details of your test date. For instance, the College Board says that if you take the SAT on a Saturday, your multiple choice scores will be ready in 2 weeks; if you took the SAT in school on a weekday, you might be able to access your scores in around 3 weeks.
However, if you've checked your scores and saw that they are still "pending," you might wonder when you will be able to see the results. While this isn't the answer you probably want to see, it depends. Again, there is probably just a delay — this doesn't mean that all is lost. Still, for pending scores there is no one-size-fits-all answer: you might gain access to your score soon after, or there might be issues with your test that might take a little longer to sort out.
However, there are a couple of things to do while you wait for your result to change from "pending."
Your SAT/PSAT Score Is Pending: What To Do
Do Not Worry Too Much
Again, stressing out is not going to help you fix your "pending" result. Instead of thinking of the worst case scenario, try to move forward and set yourself up for success regardless of the result of your pending situation. While it's frustrating to have to take your mind off of the pending status and simply wait, you'll only stress yourself out more if you worry too much about it.
You also shouldn't waste any time thinking about what you might get once your score is released. Each SAT is graded on a curve based on the difficulty level of the exam, so every single SAT has been graded on a slightly different curve.
Register For The Next Test
If you received a pending score for the first SAT you've taken, you might want to consider registering for the next exam instead of waiting too long. This will obviously depend on your specific college application deadlines and how much time you'd like to give yourself to take the SAT, but you might want to consider registering for the next exam if you're working under a tight timeline.
There's another benefit to registering for the next test, especially if you are applying to schools that accept superscores. Superscoring means that you will be able to combine your highest Reading/Writing score and highest Math score across different SATs and use the total as your superscored SAT score. Registering for the next exam will mean you give yourself another shot of scoring higher without having to wait to see what your pending score is.
If you're interested in registering for the next SAT, check out this blog for everything you need to know about registering for the SAT in 2023-2024.
Begin Preparing For Your Next SAT/PSAT Or Even The ACT
If you've signed up for the next SAT, then you should definitely begin studying as soon as you can. Especially if your college application deadlines are coming up quickly, getting as much practice as you can is essential.
If your experience with the SAT wasn't as smooth as you thought it would be and you have enough time, you can consider taking the ACT instead. Different students excel on different exams, so there is a chance you might prefer one over the other. However, this is only for students who have ample time to switch gears: you should probably not be changing from the SAT to the ACT if you haven't been studying ACT specific content and only have a few months to prepare. However, if you took the PSAT or SAT very early, didn't feel like it went the best, and want to try something new, it might be possible you perform better on the ACT than the SAT.
Contact The College Board
If a few days have passed since your score release date and your score is still pending, then you might want to consider contacting the College Board. You can call the College Board and ask about the status of your score or why it is still pending at 866-756-7346. There's also an option to reach out to the College Board via their email, which you can find on their website, but this method might take a significantly longer amount of time than simply reaching out to them by phone.
Talk To Your Guidance Counselor
Your guidance counselor can also be a valuable resource if you're worried about your pending score. Not only will they be able to tell you about their past experiences with students receiving pending scores, but they will also be able to evaluate your application timeline and help you come up with a plan moving forward. Additionally, if a week or so has passed and you still haven't been able to resolve your pending score issue with the College Board, your guidance counselor might be able to reach out to the College Board on your behalf.
Can Colleges See All Your Scores?
Generally speaking, colleges can't see all of your past scores. Whether you're taking the SAT or the ACT, both tests allow students to decide which scores they would like to report to certain schools. However, there are a few schools that require students to report all of their SAT scores, like Georgetown University. This means that you will have to report the entirety of your testing history, whether you performed well or not.
For the most part, you can choose which score you report to the colleges you apply to. Regardless, you should check the testing policies for each of the universities you are interested in, because some might require that you send in all of your scores. If a few of the schools you are considering do require all of your scores, you might want to be more selective about when and how many times you take the exam. Therefore, you should definitely only take the exam when you feel well prepared and have studied enough.
What Does Score "Under Review" Mean?
If your score does not say pending and instead is under review, this means that your score has been flagged for further review: this means they are taking a closer look at your exam. For the most part, you shouldn't stress too much about it, but sometimes scores that are under review are canceled.
Why Is My Score Under Review?
The College Board runs a statistical analysis on all of the SAT answer sheets they receive after an exam. If they find there are large similarities between different exam sheets, they might flag them for review. Then, these exam sheets will be analyzed further through an anonymized process, meaning all personal information associated with the exam (like your student ID) will not be visible. The anonymized process is meant to protect students' privacy and make sure all students receive the same treatment.
Your score might also be under review if there is no scratchwork on a test booklet, which raises flags because you might have needed to write out math while solving. Therefore, even if your mental math is extremely strong, you might want to consider double checking your work by writing it out on the test booklet — it might help you avoid getting your score placed under review.
If you didn't collaborate with other students during the exam or use any outside help, you should have nothing to worry about. Typically, only a small percentage of scores that are under review are actually canceled.
What To Do If Your Score Is Under Review
Unfortunately, the most important thing you can do is just be patient and wait. Especially if you didn't collaborate with anyone else or consult outside sources, it was probably just a coincidence and your answer sheet will be validated soon.
However, if the College Board continues to investigate your score and reaches out to you for further information, then there are a few steps you can take. For one, you can submit evidence that will support your score. If you've taken other standardized tests before like the SAT, ACT, or AP exams, then you can submit your scores to show your knowledge and your academic history to the College Board. Likewise, you can submit your grades and high school transcripts for the same reason.
Additionally, you might want to consider registering for the next SAT and retaining the exam. If your score is under review and you want to retake the test to justify your score, then the College Board will allow you to take the SAT for free to do so. You can take the SAT at your own convenience, and the College Board will most likely validate your score if you receive within 120-150 points of each section to the SAT under review. If you're willing to sit for another SAT test to help validate your score, it's an option worth considering.
You are also able to ask for a hearing, in which the American Arbitration Association will hear your case, consider any evidence, and help the College Board decide whether your score should be validated or not.
If you would rather cancel your score and retake the SAT at a different test date, then you can also do so. Once you cancel your score, the College Board will issue a refund for the past test placed under review and you can register for a different exam at your next convenience. However, this might not be necessary, as all scores placed under review will eventually be validated. Still, it is an option you can consider taking.
Prepare For Your Next SAT With SoFlo Tutors
If you've registered for the next SAT while you wait for the results of your pending scores, check out SoFlo Tutors to prepare to the best of your ability. SoFlo Tutors employs tutors who attend top universities and scored in the highest percentiles for the SAT or ACT. With an average score increase of 110 points after 10 sessions, we can help you achieve the score you desire! Contact us through our website for more information.
About The Author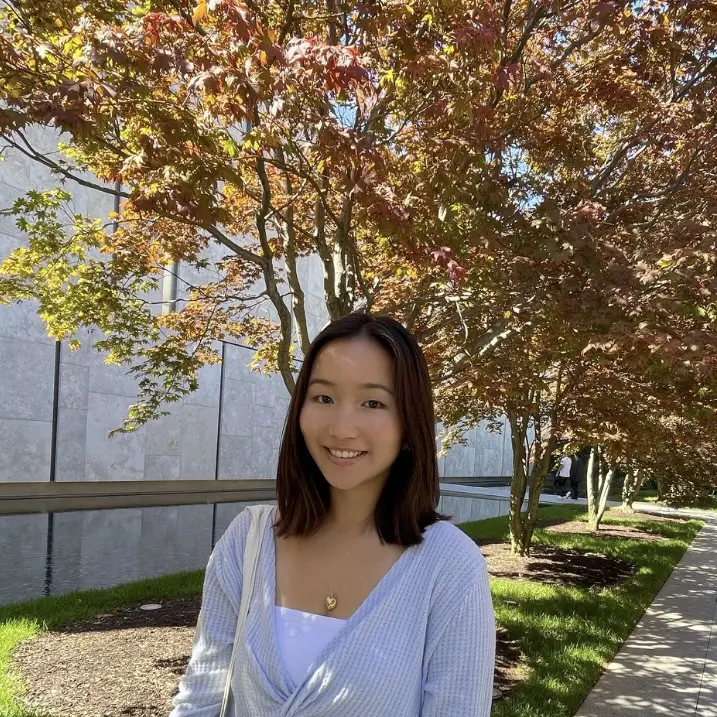 Emily is a senior at the University of Pennsylvania and will be working as a Marketing Analyst in New York City after graduation. In her free time, she enjoys painting and playing the guitar.