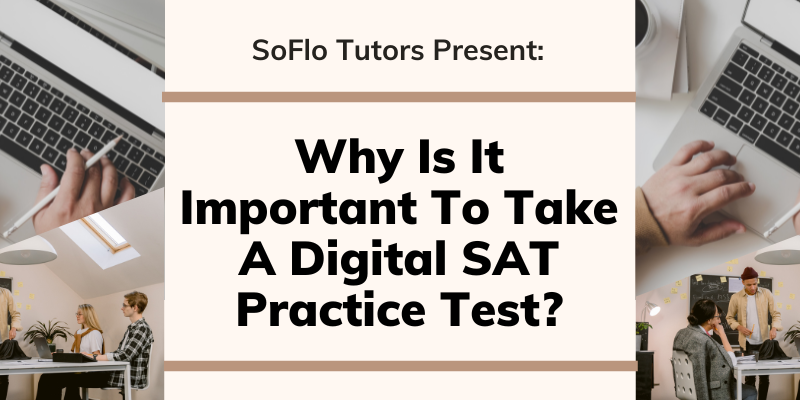 Why Is It Important To Take A Digital SAT Practice Test?
The importance of taking a digital SAT practice test comes in two parts. The first is the same reason why it was important to take the physical SAT practice tests—to prepare for the material presented on the test, assess strengths and weaknesses, and become familiar with the amount of time it would take to be able to complete the various sections.
The second is a new reason why you should consider taking the digital SAT practice tests—to gain familiarity with the digital software that the test will be taken on. This does not just mean that you're familiar with how to access the test on a rudimentary, or basic, level. It means that you have practiced using the tools that are handy and accessible to you throughout the test, which are designed to make the testing more convenient.
In this same vein, you should start taking practice digital SAT tests to get used to its new adaptive feature. This means that each section of the digital SAT is split into two. You will take the first half of the section, and your competency on the first half will dictate the difficulty of the test on the second half.
In this blog, I will be suggesting great sources for you to seek opportunities to practice for the digital SAT and provide you with the steps you can take to ensure you're getting the most out of your time practicing!
Where To Find Digital SAT Preparation Materials
Here are the best places to look:
SoFlo Tutors: Here at SoFlo, we provide students looking to take the digital SAT with the necessary practice to get them the scores that will make their 'dream college' wish into a reality. Upon signing up with SoFlo, students will be asked to take a diagnostic test to assess their strengths and weaknesses. Then they will be paired with a tutor that best fits their needs. Once the student has been paired with a tutor, a rigorous practice regiment will be established so that the student can practice.
Bluebook: Once a student has signed up for their digital SAT, they will have access to practice tests on the Bluebook application. The Bluebook application is the same software that the actual digital SAT test will be taken on. It provides students with practice tests and walk-throughs to help students get familiarized with the tools, mechanics, and nature of the digital SAT before they take the real thing.
Other useful sites are:
Khan Academy: Khan Academy has a partnership with the CollegeBoard (those who are responsible/in charge of the digital SAT), it serves as a pretty good site for practice on the content of the digital SAT.
The Digital PSAT
Barron's Digital SAT Preview
Kaplan's Digital SAT Prep Plus
How To Practice For The Digital SAT Test
Step 1: Take A Practice Test!
Upon the completion of a practice test, you'll be able to see the things you got right, and those things that you got wrong. You will be able to determine what sorts of things are weaker points for you that may require a little extra elbow grease in order to perfect. And you will also discover what comes easier to you. From here you can get a feel for what you need to target!
Step 2: Identify Weaknesses!
After you take the digital SAT practice test and see those things that you got correct and those things you got incorrect, it is important to establish a regiment of the types of questions you need to work on to ensure a better score on the real thing. Here would be a good opportunity to sort through the test with a tutor from SoFlo who can help develop a rigorous practice plan that will keep you on track and chipping away at your most troublesome subjects.
Step 3: Constantly Work On Studying The Questions And Answers To The Test!
It is important to stay on top of your practice and to keep taking practice tests periodically to measure and see your progress. It is important to be aware of the progress that you're making because it will help you keep motivated throughout the process—as it is a difficult process and seeing that you are improving is a great mental help in pushing through the 'tougher' parts.
Frequently Asked Questions
Why should you take a digital SAT practice test?
Taking the digital SAT practice test is important for learning and understanding the tools that are offered through the Bluebook software (that you will be taking the digital SAT on). It will also help you to identify your weaknesses before taking the proper digital SAT, so that you have plenty of time to brush up on those weaker spots!
How to practice for the digital SAT test?
The best way to practice for the digital SAT test is with a tutor who can help you every step of the way and keep you focused on the necessary work required to boost your score!
Practicing For The Digital SAT Is Easy With Our Tutors!
Are you ready to begin your preparations for the digital SAT and get the score you want? Check out our team of talented tutors here at SoFlo for expert help in getting the practice and preparations you need. All of our tutors attend high-ranking universities within the United States and have familiarized themselves with the content and mechanics of the digital SAT and its associated software!
Our tutors will work with you to identify and improve your weaknesses on particular sections of the digital SAT, to help you understand and score high. We know your time is valuable, that is why our tutors work around your schedule whether it be after school or before, we will find an availability that works for you! Check out our tutoring services here to book a session!
About The Author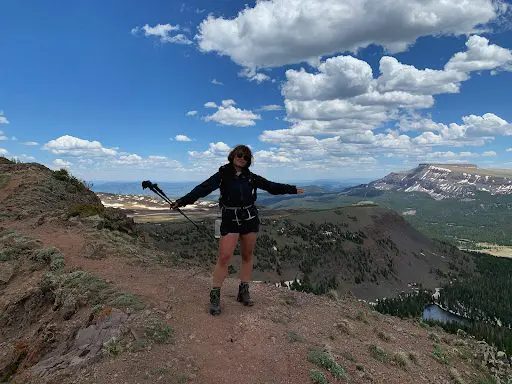 Dahlia is a senior at Florida State University majoring in both philosophy and psychology. In her free time she enjoys filmmaking and photography, backpacking, and cycling.