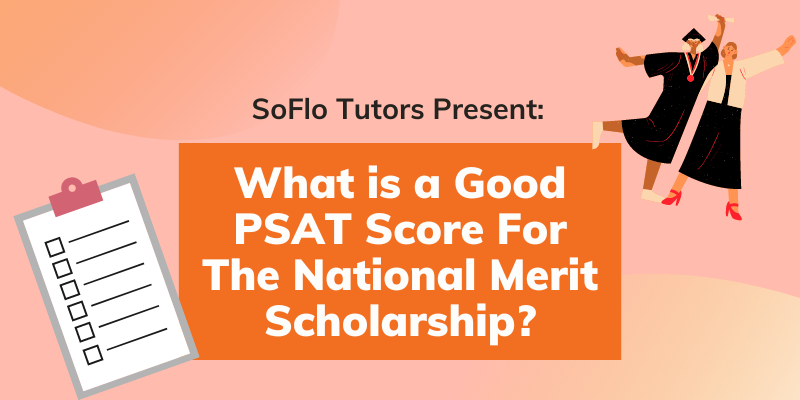 Every year, more than 4.5 million high school juniors take the PSAT/NMSQT. Out of these students, only 7,500 will be selected to be National Merit Scholarship finalists—less than a fifth of a percent of the original number of test takers. Undoubtedly, it's an extraordinary feat to be named a National Merit Scholarship finalist and it requires multiple outstanding components, beginning with a strong PSAT score. Read on to learn more about the National Merit Scholarship and find out what PSAT score will qualify you for the program in 2022.
What Is The National Merit Scholarship?
The National Merit Scholarship is an annual competition that gives out millions of dollars in scholarships across the nation. Administered by the National Merit Scholarship Corporation (NMSC), these scholarships provide students with financial assistance to pay for college. High school juniors are eligible to win these scholarships based on a strong PSAT score. This is why the PSAT is also called the NMSQT, which stands for National Merit Scholarship Qualifying Test.
It is important to note that the PSAT/NMSQT is often only administered to high school juniors, so sophomores or freshman taking the PSAT 10 or PSAT 9 respectively are not able to qualify for the scholarship program. Additionally, students must be attending high school in the United States, the District of Columbia, or a U.S. commonwealth and territory to qualify for the scholarships. U.S. citizens or permanent residents attending high school abroad are also eligible for the program.
The Selection Process Explained
The road towards being recognized and receiving scholarship money through the National Merit Scholarship program is long and complex. Receiving a great PSAT score is only half the battle, and in order to progress through the scholarship selection process, students have to submit additional materials and meet extra requirements. Additionally, there are multiple types of recognitions and awards that students can receive from the program. High scorers on the PSAT can be designated as Commended Students, Semifinalists, or Finalists. These each have their own process, requirements, and vary in difficulty to attain.
​​
Commended Students
Commended students are generally the top 3-5% of scorers on the PSAT/NMSQT. This means about 35,000 students will receive commended status. This is a worthy accomplishment, indicating an overall strong PSAT score, and recognized students receive Letters of Commendation from the NMSC to mark their achievement.
Commended students, however, do not qualify for the National Merit Scholarship. Their scores are a level below Semifinalists, who are the top 1% of scorers on the test. Semifinalists are eligible for the competition and can continue the application process to win scholarships. Commended status is still valuable, though, as commended students can qualify for outside merit scholarships, such as those offered by statewide agencies and corporate sponsors. Additionally, it is a good recognition to flag for college admissions to emphasize academic achievement.
Semifinalists
Students who are semifinalists in the National Merit Scholarship Competition are the top 1% of scorers on the PSAT/NMSQT. This means about 16,000 students will receive semifinalist status. In order to reach the finalist stage, semifinalists must submit an additional scholarship application similar to the materials in a college application. Semifinalists must submit to the NMSC:
High school transcripts or another academic record
A letter of recommendation
A personal essay (topics usually include an obstacle overcome or a transformative experience)
Thus, semifinalists must now prove to the NMSC why they are a great all-around candidate for the scholarship, not just a student who received a top PSAT score. If a student only reaches the semifinalist stage, they are not eligible to receive a scholarship from the NMSC. Like commended students, though, becoming a National Merit Scholarship semifinalist is a prestigious achievement that has a significant positive impact on your college application. Additionally, semifinalist status often qualifies students for outside scholarships provided by state agencies and corporations.
Finalists
The strongest candidates from the pool of semifinalists then reach National Merit Scholarship Finalist status. Students are usually notified of this in the February of their senior year. Schools can also recognize these students, as they are notified by the NMSC when students reach these stage and are sent Certificates of Merit to present to finalists.
Scholars Selection
The long road to become a National Merit Scholar is finally over! From the pool of finalists, a committee of college admissions officers and high school counselors selects about 7,500 students to be National Merit Scholars. This selection takes place between March and the end of the school year.
National Merit Scholars can be awarded three types of scholarships that are awarded by different organizations—some are directly from the NMSC, while others are from businesses, foundations, professional organizations, and colleges. The three types of scholarships are:
$2,500 National Merit Scholarship. These are one-time scholarships granted by state. Scholars who receive this award are chosen without regard to their finances, college preference, intended major, and career plans.
Corporate-Sponsored Merit Scholarship Awards. These are scholarships of differing amounts awarded by companies or business to students who are children of their employees, youth in their communities, or have plans to pursue a career in their field.
College-Sponsored Merit Scholarship Awards. These scholarships are awarded by select colleges to finalists who have already been accepted for admission at that college and indicated to the NMSC that that school is their first choice. The scholarships are renewable for up to four years.
Special Scholarships
If you achieved semifinalist status, but didn't make it as a finalist, there is still a chance for you to earn Special Scholarships from corporate and business organizations. Winning a Special Scholarship, however, also requires an additional application process. Students must meet the outlined sponsor criteria and submit an initial entry form to be considered. They must also submit a separate scholarship application to the NMSC with more details. Finally, these applications are evaluated by the NMSC and scholarships are awarded later in the school year. The scholarship amounts vary and can be a one-time scholarship or renewable for up to four years.
National Merit Scholarship PSAT Score Needed
The first step to even enter the National Merit Scholarship Competition is to receive a high enough score on the PSAT that will name you as a semifinalist. Semifinalists are the top 1% of scorers in each state, so the score cutoffs will differ from state to state. For example, the cutoff scores in North Dakota or New Mexico are lower than those in California and Massachusetts.
Selection isn't based on your raw PSAT score, though. Using your PSAT score, the NMSC calculates your selection index score, which ranges from 48-228. They use the following formula:
Selection Index Score = [ (2 * Evidence-Based Reading and Writing Section Score) + Math Section Score] / 10
The table below lists last year's cutoff scores for National Merit Scholarship semifinalist status in each state. Note that the average cutoff score is 218, but as student performance differs from state to state, the cutoff of scoring in the top 1% may vary by a few points above or below.
| | |
| --- | --- |
| STATE | SELECTION INDEX SCORE |
| Alabama | 216 |
| Alaska | 213 |
| Arizona | 219 |
| Arkansas | 214 |
| California | 222 |
| Colorado | 220 |
| Connecticut | 221 |
| Delaware | 220 |
| DC | 223 |
| Florida | 219 |
| Georgia | 220 |
| Hawaii | 219 |
| Idaho | 215 |
| Illinois | 221 |
| Indiana | 218 |
| Iowa | 215 |
| Kansas | 218 |
| Kentucky | 218 |
| Louisiana | 215 |
| Maine | 215 |
| Maryland | 222 |
| Massachusetts | 223 |
| Michigan | 219 |
| Minnesota | 219 |
| Mississippi | 214 |
| Missouri | 217 |
| Montana | 214 |
| Nebraska | 216 |
| Nevada | 218 |
| New Hampshire | 218 |
| New Jersey | 223 |
| New Mexico | 213 |
| New York | 221 |
| North Carolina | 219 |
| North Dakota | 212 |
| Ohio | 218 |
| Oklahoma | 214 |
| Oregon | 220 |
| Pennsylvania | 220 |
| Rhode Island | 218 |
| South Carolina | 215 |
| South Dakota | 214 |
| Tennessee | 219 |
| Texas | 221 |
| Utah | 215 |
| Vermont | 216 |
| Virginia | 222 |
| Washington | 222 |
| West Virginia | 212 |
| Wisconsin | 216 |
| Wyoming | 212 |
| Average Score | 218 |
How To Get The Required PSAT Merit Scholarship Scores
Now that you're familiar with what it takes to become a National Merit Scholar, you might be wondering how to best prepare for the process and maximize your chances of being selected. To begin, students should focus on getting a high PSAT score that is above the historical cutoff score for their state. This in itself is no easy feat, so here are several steps to take in order to achieve a strong enough score.
Determine The Target Score
Setting a clear goal is essential to determining a great preparation strategy. In this way, you can tailor your study plan to reaching a certain benchmark. It is important to aim for a higher score than the historical cut off score in your state. This is because these cutoff scores vary year-by-year since they are based on how students in each state perform each year. Though the scores will not vary too much, it's better to err on the side of caution to ensure that you are above the cutoff.
Start Preparing In Advance
Beginning your preparations and study schedule months in advance of the PSAT test date will give you a higher chance of success on the test. Having weeks or even months of study time allows you to become fully comfortable with the style and format of the PSAT, which is probably unlike any other test you've taken so far. With long-term practice, you can develop a deep understanding of the concepts and skills the PSAT is testing you on so that there aren't any curveballs or surprises come test day. Additionally, an extended of study time allows you to identify areas that you are weak in and target them specifically. You can practice tricks and techniques so that they become second nature, which is important to rely on when taking a stressful test under timed pressure.
While some whiz students can cram—or not even study at all—and do quite well on the PSAT, this is not the case for most people and is an extremely risky approach to take for an important test. Therefore, we recommend that you start preparing for the PSAT a few months before the test date so that you feel confident taking the test when the time comes.
Set A Consistent Schedule
The benefits of preparing in advance are lost if you don't set a consistent schedule. This is often one of the most challenging parts of preparing for the PSAT—or any test—but one of the most important factors towards success. A consistent schedule will ensure that you can cover all the topics tested by the PSAT and also allows you to build your skills and intuition over time. A consistent schedule is important to see improvements, as the more you practice, the better you will become at analyzing passages, identifying incorrect grammar, or solving word problems.
High school students are busy and it can be difficult to find time to have a consistent schedule. The key here is that the quality of each study session matters way more than the quantity. For example, one hour of focused studying with a clear goal and limited distractions is much more helpful than an inefficient three hour study session. Try slotting in one hour or even 30 minute study sessions into your schedule throughout the week. Missing one because of a particularly busy week is no biggie, but this becomes a problem if repeated too many times.
Get Quality Study Materials
The key to efficient studying is using quality study materials. There is a plethora of PSAT resources available. Many of these are free on the internet, provided by schools, or can be bought through tutoring services or online courses. Unfortunately, not all of these resources are on the same level of quality. Great study materials teaches tips and techniques that were proven to be successful in other students and should use past official PSAT questions. It can be difficult to determine which study materials are good quality or not, so it's important to ask people you trust, like your school counselor or an older sibling or friend who took the test, what resources they recommend or read reviews online detailing people's experiences.
Get The Admired PSAT Merit Scholarship Scores With SoFlo
SoFlo SAT Tutoring offers PSAT tutoring to students who hope to become National Merit Scholars. All of our tutors attend top universities around the nation and scored in the 99th percentile on their SAT. They will work with you one-on-one to identify your testing weak areas, create a personalized study plan for you, and increase your chances of achieving a PSAT score high enough to qualify for the National Merit Scholarship Competition. Our tutors schedule sessions to your availability. Check out our tutoring services and rates to book a session!
About the Author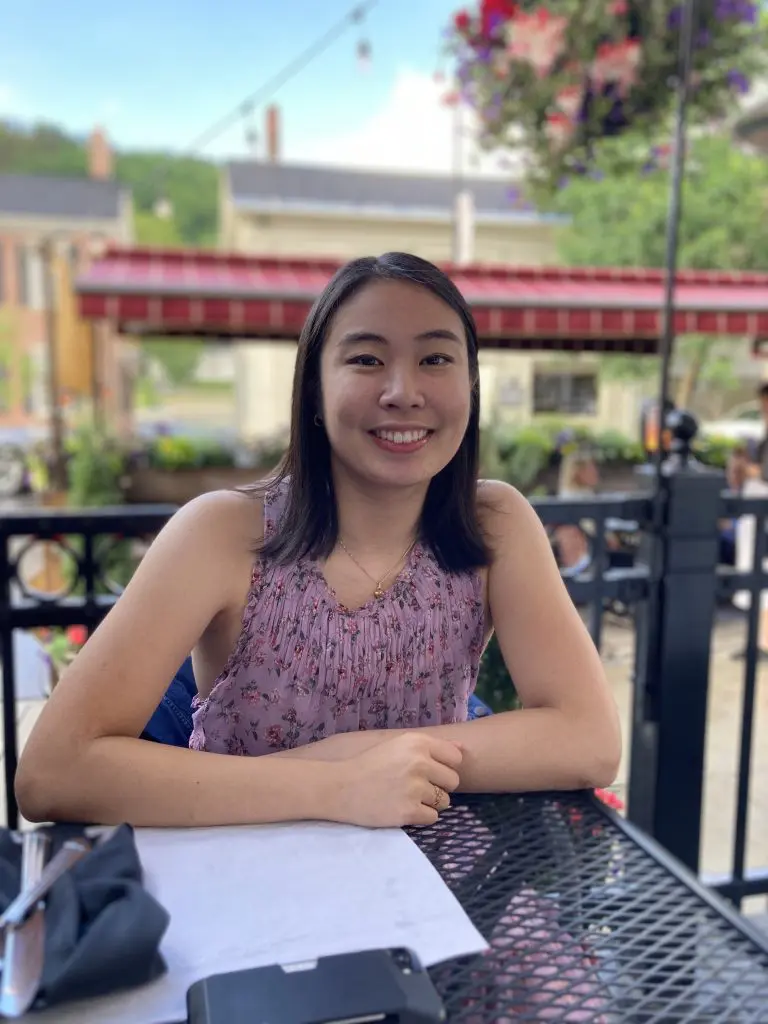 Andie Pinga is an expert SoFlo tutor and a senior at the University of Pennsylvania double-majoring in Economics and Anthropology. She scored a 35 on her ACT, and when she's not studying on campus or meeting with friends, Andie enjoys playing the acoustic and electric guitar.