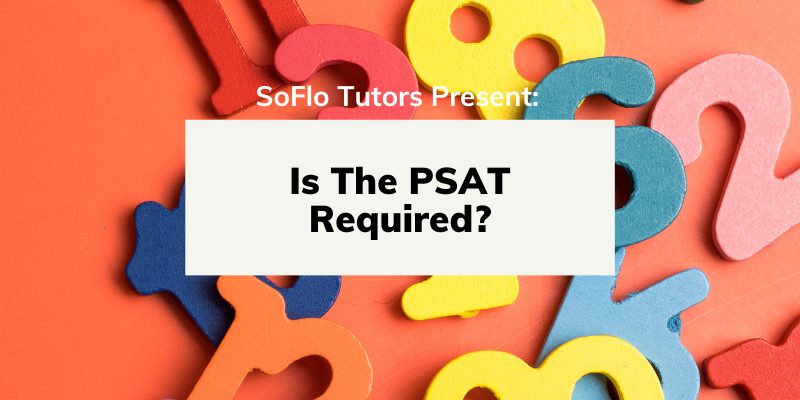 The entire college admissions process can be quite stressful and taxing for students. This ordeal typically involves countless hours of drafting applications, resumes, personal statements, asking for letters of recommendation, and filling out what can feel to be endless forms from the FAFSA to the Common App. That's all without considering the standardized testing that students may take to strengthen their application. 
Now everyone has heard of the SAT and ACT, two such tests which some colleges still require to be submitted along with all other application materials, however, there is a lesser-known test that can be very beneficial for students to complete: the Preliminary Scholastic Achievement Test (PSAT). 
In this article, I'll take a deep dive into the PSAT; what it is, why you should take it, and how to prepare for it, let's get into it.
Is The PSAT Required?
The answer to this question varies depending on who it is targeted at. What I mean by that is colleges do not require the PSAT for admissions purposes, and not taking this test will not have a negative impact on your college admissions decisions. 
That being said, some school districts do require students to take the PSAT (either for compliance with state mandates or their own assessment), so be sure to double-check with your school to confirm this. 
Additionally, there are some scholarships that require a certain score on the PSAT (more on this later), so if financial aid is something that interests you, this is a good thing to keep in mind.
When Should I Take The PSAT?
As mentioned earlier, the PSAT is meant to be a preliminary SAT, which means that students generally take it prior to taking the SAT/ACT as it can be very useful preparation for these tests. It is important to note that there are three forms of the PSAT — PSAT 8/9, PSAT 10, and PSAT/NMSQT — each of which differ slightly in content, testing timeline, and significance.
PSAT 8/9
The PSAT 8/9 is the first PSAT students will be exposed to. This test is designed for students in eighth and ninth grade and is meant to be an introduction to formal standardized testing. Essentially the goal is for students to get a feel for the types of questions they will be answering in higher-stakes tests such as the SAT and use their scores and experiences with the PSAT 8/9 to carve out a path for college readiness. 
The PSAT 8/9, just like the other forms of the PSAT and the SAT, is divided into three sections — reading, writing, and math (calculator) — but is shorter than the other tests — 55 minutes, 30 minutes, and 40 minutes, respectively.
PSAT 10
The PSAT 10 is the next standardized test students would generally take and is meant to be administered in their sophomore year of high school. This test differs from the PSAT 8/9 in content difficulty and timing. The PSAT 10 has an additional Math – No calculator section which is not present on the PSAT 8/9 and each section is longer — Reading is  60 minutes, Writing is 35 minutes, Math – No Calculator is 25 minutes, and Math – Calculator is 45 minutes. 
Additionally, content is more difficult as it is meant to match the academic level of students. The PSAT 10, just like the PSAT 8/9 and PSAT/NMSQT does not have any bearing on college admissions but serves as very good preparation for the SAT as it has all of the same sections as the SAT but is a bit shorter.
PSAT/NMSQT
The PSAT/NMSQT is the final PSAT students will take, and as opposed to the PSAT 10 and PSAT 8/9 is the only test that will determine student eligibility for scholarships. In particular, the PSAT/NMSQT (PSAT National Merit Scholarship Qualifying Test), is used to determine if students are eligible for, you guessed it, the National Merit Scholarship.
This test is usually taken in junior year of high school, and while score requirements vary by state, national merit semifinalists will usually be in the top 1% of scores. For students that meet this requirement, they will then proceed to be selected as national merit finalists (~95% of semifinalists will be selected as finalists), and finalists will then be eligible for around 7,250 National Merit Scholarships worth nearly $28 million that will be offered next spring. 
For more information on national merit scholarships and the requirements, check the National Merit Scholarship Corporation (NMSC) website here.
Why Take The PSAT?
As you now know there are different forms of PSAT, each taken at different times for different reasons. It is important to note that despite the PSAT not being necessary for college admissions, it may very well still be in your best interest to sit for the test. Read on to find out why this is the case.
You Will Get Better At The Standardized Test Process
As any good coach will tell you, "Practice like you play." In the context of standardized testing, this means taking real tests in real testing conditions, which is exactly what the PSAT allows you to do. Not only is the content similar to what you will see on the SAT, but the question types and timing also parallel what you will experience when you sit for another (higher stakes) standardized test. 
Additionally, since the SAT is administered by the same company as the PSAT, their process will be fairly similar (testing ticket, scantron, necessary forms, etc.), so sitting for the PSAT will be good preparation not just for actual testing going forward, but also for the mental preparations and processes you will go through on test day.
Gets You Ready For AP Tests
As previously mentioned, the more you expose yourself to formal standardized testing, the more familiar you will get with the standardized testing process, and the more comfortable you will feel taking standardized tests tests. As such, the PSAT is not only super useful to prepare yourself for the SAT but will also help you get mentally ready to take AP exams. 
While these tests vary drastically in content and difficulty relative to the PSAT and SAT, they are also exams administered by the CollegeBoard, which means they will all have a similar overall layout and structure, and sitting for one will help you be in a more comfortable position to sit for the others.
Connect To Colleges
While PSAT scores will not be sent to colleges, this test will still be valuable in connecting you to colleges. When you sit for the PSAT you will be able to sign up for the Student Search Service, this is a service that the College Board offers in conjunction with 1,900 higher education institutions to help students find out about various post-secondary education options that they might otherwise not know about.
This service can be very useful to discover the many options available to you after high school, although it is important to note that your inbox will be flooded with emails from many different institutions, so it might be a good idea to create a separate email account for the purpose of college emails (so you don't lose track of other important communications to your main inbox).
Gain Access To Scholarships
The PSAT/NMSQT is a valuable test not only for the reasons listed above but also because it can allow you to save big money when it comes to college. College costs are currently super high, with the average cost of attendance (before financial aid) to a 4-year private institution totalling over $200,000 for 4 years. This is quite a hefty fee and can represent a significant obstacle for students seeking higher education, this is where a good PSAT score can come very heavily into play.
The National Merit awards can help, ranging from a few hundred to several thousand dollars per year for 4 years, however some universities provide far more substantial aid to national merit finalists. For instance, students who achieve national merit finalist status, possess an "A" average, and are in the top 3% of the admitted class at Fordham University are eligible to receive free tuition for all 4 years. The New Jersey Insitute of Technology has a similar option for national merit finalists who can receive all tuition and fees covered as long as they maintain a 3.0 GPA. 
Many colleges and universities have similar options that can greatly reduce the cost of college for students, so it would be in your best interest to consider the schools you might be interested in applying to and see if a good PSAT score can make you eligible for some of these benefits.
Target Areas You Need To Practice For The SAT
As the name suggests, the PSAT is fundamentally a test to prepare students for the SAT, so it follows that whatever you need to work on with regard to the PSAT are the same things you need to work on to be ready for the SAT.
There are a few ways you can go about using your PSAT to help you prepare for the SAT. For instance, CollegeBoard has partnered with Khan Academy to help students prepare for their tests — by linking your CollegeBoard account with your Khan Academy account, you will get a tailored curriculum of content to help build up the areas you were weakest on.
It's very important to pay attention not only to the content that you might struggle with on the test but also to the parts of the test itself that may cause you a hard time. It would be useful to note any sections that you might run out of time on, or any parts of the test that you feel particularly lost on for whatever reason (lack of content knowledge, a specific question type, etc.). Knowing where your weaknesses are is the first step in making sure you can effectively study and be properly prepared for subsequent testing.
Conclusion
The PSAT, while not being a make-or-break for college admissions, is nonetheless an important step on the path to higher education. Whether it be to help secure substantial financial aid to overcome the cost barrier, to prepare for other higher-stakes tests such as AP exams and the SAT/ACT, or simply to start building a network of communication between you and some universities, it should be clear now that practically all students can greatly benefit from taking the PSAT while having very little to lose.
Start Preparing For The Test Today With Our Tutors
SoFlo Tutors is dedicated to the success of students; all of our tutors have received top scores on the SAT and are more than qualified to transmit this knowledge to their students so that they may find the most success in taking these and other standardized tests. Click here to schedule your free consultation and start on the path to success in the testing process.
About The Author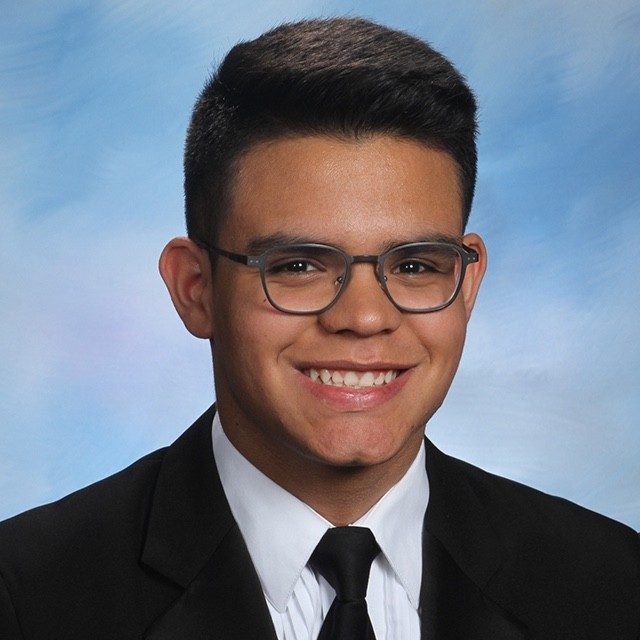 Luis Rubio is an expert SoFlo tutor, researcher at the Johns Hopkins School of Medicine, and a junior at Johns Hopkins University double-majoring in Neuroscience and Psychology. He scored a 1520 on his SAT, and when he's not studying on campus or meeting with friends, Luis enjoys playing rugby and rock climbing.