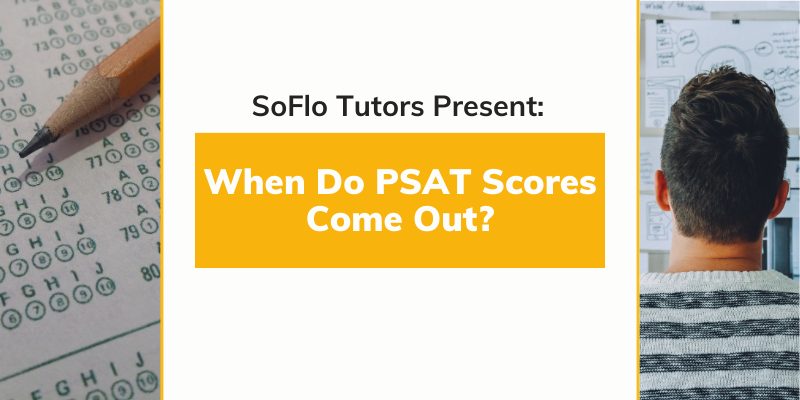 Preparing For Results
The PSAT serves as a practice test for the SAT that allows students to gauge where their current level of comprehension is. When students receive their PSAT scores back, they can understand their strengths and weaknesses so that they can best prepare for the SAT. The aim of this article is to inform you of when you can expect to have your scored results of the PSAT for 2023 based upon past data from 2021-2022.
What Is PSAT?
The PSAT 8/9:
The PSAT 8/9 is the associated SAT practice test for those students in 8th or 9th grade. The PSAT 8/9 contains sections for reading, math, and writing/language. This PSAT test is typically understood as the first step towards SAT preparation.
Differences from PSAT 10 and PSAT/NMSQT: Shorter test duration, shorter score range, and no scholarships for PSAT 8/9.
PSAT 10:
The PSAT 10 is for students in the 10th grade. The math, reading, and writing/language sections are more like the actual content of the SAT. The PSAT 10 takes the same time as the SAT, has the same score range, and has associated access scholarships for students reaching particular score percentiles.
PSAT/NMSQT:
PSAT/NMSQT Score Release Dates
Based upon past data for 2021 and 2022, results for the PSAT 8/9, the PSAT 10, and the PSAT/NMSQT can be expected by December 5-7.
In 2021 (refer to the image below), students received their scores on either December 6th or December 7th, depending upon their location.
For 2022, students received their scores on either the 5th of December or the 6th, again, depending upon their location.
What Time Are PSAT Scores Released?
As far as a precise time in which students can expect to have their scores released to them, there is none. Depending upon the location of the student, they can expect their results on either December 5, 6 or 7th. However, there is no approximate time where the students will receive their score. The scores are released passively throughout the day.
How To Check My Results On My PSAT/NMSQT?
Students can check their PSAT/NMSQT results by following these three easy steps!
Go to the CollegeBoard Home Page and Click Sign In.
Enter your email address and password.
Check your scores!
Can You Get Your PSAT Scores Released Early?
Sadly, students are unable to access their scores earlier than the timeframe of December 5-7. Though educators are able to access the score results of students in late November, students are not allowed and, further, unable to access their reports early.
Preparing For The SAT With SoFlo Tutors
Are you ready to begin your preparations for the SAT and get into the college of your dreams? Check out our team of talented tutors here at SoFlo for expert help in getting the practice you need. All of our tutors attend high-ranking universities within the United States and scored in the 99th percentile on their SAT.
Our tutors will work with you to identify and improve your weaknesses on particular subjects through a rigorous program to help you increase your chances of getting your target score. We know your time is valuable, that is why our tutors work around your schedule whether it be after school or before, we will find an availability that works for you! Check out our tutoring services here to book a session!
About The Author
Dahlia is a senior at Florida State University majoring in both philosophy and psychology. In her free time she enjoys filmmaking and photography, backpacking, and cycling.