Colleges And Universities That Are Need Aware
Attending a four year college or university costs hundreds of thousands of dollars, so considering all of your financial aid options before you apply is extremely important as you decide where you are interested in attending school.
Many colleges and universities have "need aware" financial aid, which can affect your decision to apply as well as your chance of admission. If you're interested in need aware schools and learning what this financial aid policy means for you and the admissions process, read on!
What Does Need Aware Financial Aid Mean?
Need aware schools consider the financial situation of the applicant in their admissions decisions.
This means they consider every applicant's ability to pay tuition as a component of the admissions process. While all schools consider aspects of your life like course load, GPA, and test scores, need aware schools will also think about your family's financial decision while they decide whether or not to admit you.
Need aware colleges and universities consider financial situations in their admissions process because they know that students who require a financial aid package will cost the school more money to attend compared to a student who will be able to pay the school's tuition in full. This means that, hypothetically, if the college had to decide between two similar applicants, they might choose the one who requires less or no financial aid. Especially due to rising costs, need aware schools take into account the applicants' ability to pay when they make their admission decisions. However, this does not mean that you should feel discouraged from applying to need aware schools!
As we mentioned above, colleges consider a wide range of different aspects of an application. Depending on how strong your application is (like having an exceptional GPA, high test scores, great teacher recommendation letters, etc), you might end up earning more scholarship money from need aware schools than need blind schools.
While you should definitely consider applying to need aware schools, it may depend on your family's personal financial status. For a list of need aware colleges and universities, see the next section!
Need Aware Colleges And Universities: 2023 List
Abilene Christian University
Agnes Scott College
Allegheny College
Alma College
American University
Aquinas College
Auburn University
Bard College
Bates College
Beloit College
Bennington College
Bentley University
Berklee College of Music
Berry College
Boston University
Bradley University
Bryn Mawr College
California State University, Long Beach
Carleton College
Case Western Reserve University
Centre College
Clark University
Clemson University
Colby College
Colgate University
College of the Holy Cross
College of Wooster
Colorado College
Connecticut College
Creighton University
DePaul University
DePauw University
Dickinson College
Drexel University
Earlham College
Emerson College
Fairfield University
Franklin and Marshall College
Furman University
George Washington University
Gettysburg College
Hampton University
Haverford College
Hendrix College
Hobart and William Smith Colleges
Hofstra University
Howard University
Johnson & Wales University
Kenyon College
Knox College
Lafayette College
Lawrence University
Lewis & Clark College
Loma Linda University
Loyola Marymount University
Loyola University Chicago
Loyola University New Orleans
Macalester College
Marquette University
Mount Holyoke College
National University of Natural Medicine
Northeastern University
Oberlin College
Occidental College
Ohio State University
Ohio Wesleyan University
Pepperdine University
Pitzer College
Providence College
Quinnipiac University
Reed College
Rensselaer Polytechnic Institute
Rhode Island School of Design
Rhodes College
Rochester Institute of Technology
Rollins College
Saint Joseph's University
Sarah Lawrence College
Scripps College
Seton Hall University
Sewanee: The University of the South
Skidmore College
Smith College
Southwestern University
Spelman College
St. Olaf College
Stonehill College
The Catholic University of America
The New School
Thomas Aquinas College
Trinity College
Trinity University
Tufts University
Union College
University of California, San Diego
University of Dayton
University of Denver
University of Miami
University of Pittsburgh
University of Puget Sound
University of Rochester
University of San Francisco
University of St. Thomas
University of Tulsa
Villanova University
Wabash College
Washington & Jefferson College
Washington & Lee University
Wesleyan University
Wheaton College
Whitman College
Willamette University
Wofford College
Worcester Polytechnic Institute
Need Aware Versus Need Blind
Most schools are likely to operate under either a need aware or need blind financial aid approach. Need aware financial aid, as you've read above, means that the college or university does consider the applicant's financial status in their admissions decision. On the other hand, need blind financial aid means the school does not consider the applicant's financial status.
Since need blind schools do not consider the financial status of their applicants, this means they might not be able to meet the full needs of their applicants through their financial aid packages. In many cases, if the school is not able to offer an aid package that meets the applicant's full needs, they might offer the option to supplement the package through work study opportunities.
Need blind schools, since they do not consider the applicants' financial status, might be a better option for students who require high financial aid packages. Again, this depends on everyone's personal situation, but for the most part, need blind schools will definitely not "penalize" students' applications on the basis of their financial needs.
Many top colleges are need blind schools, and there are plenty of colleges and universities that have need blind admissions.
Need Blind Colleges and Universities
If you're interested in applying to need blind colleges and universities, here is a list of a few well known schools that are need blind. This list is not completely comprehensive, so if there is a college you're interested in that is not included on this list, look up the school and navigate to their financial aid page! You should be able to find all of their financial aid information listed on their website.
Princeton University: a private, Ivy League institution located in Princeton, New Jersey
Massachusetts Institute of Technology (MIT): a private, highly prestigious university located in Cambridge, Massachusetts
Stanford University: a private, highly prestigious university located in Stanford, California
Harvard University: a private, Ivy League institution located in Cambridge, Massachusetts
Yale University: a private, Ivy League institution located in New Haven, Connecticut
California Institute of Technology (Caltech): a private, highly prestigious university located in Pasadena, California
University of Pennsylvania (UPenn): a private, Ivy League institution located in Philadelphia, Pennsylvania
Rice University: a private, highly prestigious university located in Houston, Texas
Vanderbilt University: a private, highly prestigious university located in Nashville, Tennessee
Columbia University: a private, Ivy League institution located in New York City, New York
Carnegie Mellon University: a private, highly prestigious university located in Pittsburgh, Pennsylvania
Florida State University: a public university located in Tallahassee, Florida
University of Notre Dame: a private Catholic university located on a suburban campus in Notre Dame, Indiana
Should You Go To Need Aware Colleges?
This depends on a variety of factors, including but not necessarily limited to:
Your high school course load (what kinds of classes you are taking, how many AP classes you've taken, etc.)
Your high school grade point average (GPA)
Your SAT or ACT test scores
Your academic achievements, like any previous scholarships earned, honors, or awards
Your extracurricular activities
Your leadership roles and experience
Your teacher recommendation letters
Your personal statement or supplemental essays
Your family's financial status and ability to pay tuition
If you have spoken with your family and guidance counselor and think you have a very strong application for a need aware school, you should apply regardless of your family's financial status.
However, if you require a large financial aid package and believe that you might be applying to a "reach" school (meaning the school's average admitted student has a higher GPA/test scores/etc than you), then you might want to speak with your guidance counselor or another trusted source about the best strategy moving forward.
How To Prepare For Need Aware Colleges
If your dream school is a need aware college or university, here are a few things you need to think about before you apply!
Estimate The Cost Of Education
Depending on your family's financial situation, you should think about how much of the tuition your family would be able to pay. Each school's tuition is different, so look on each college's website and find out their estimated tuition. From there, have a conversation with your parents or guardians about your ability to pay.
Once you have an idea about how much financial aid you would require, then you can begin thinking about how your financial need might affect your application.
Focus On Your GPA
Depending on how long you have to prepare before you officially apply to colleges, you should focus on your grades and maintain a high GPA. Making sure that your application is as strong as it can be is extremely important, whether you're applying to a need blind or need aware school.
In addition to maintaining your GPA, you should think about your application holistically and again focus on how to make your application stand out.
Prepare For The SAT Or ACT Exam
Like your GPA, your SAT or ACT scores are components of your application that colleges will consider when weighing your application. Having an impressive SAT or ACT score can boost your application, so preparing for either exam can really help you stand out.
Prepare For College Admissions With SoFlo Tutors
Prepare for college admissions by working with SoFlo Tutors. We offer premium college admissions guidance, as well as expert tutoring to help you prepare for either the SAT or ACT. Our tutors are students from top colleges who scored in the highest percentile of the SAT or ACT and offer one on one, personalized help tailored to each individual student.
Schedule a free consultation call or visit our website to book your first session!
About The Author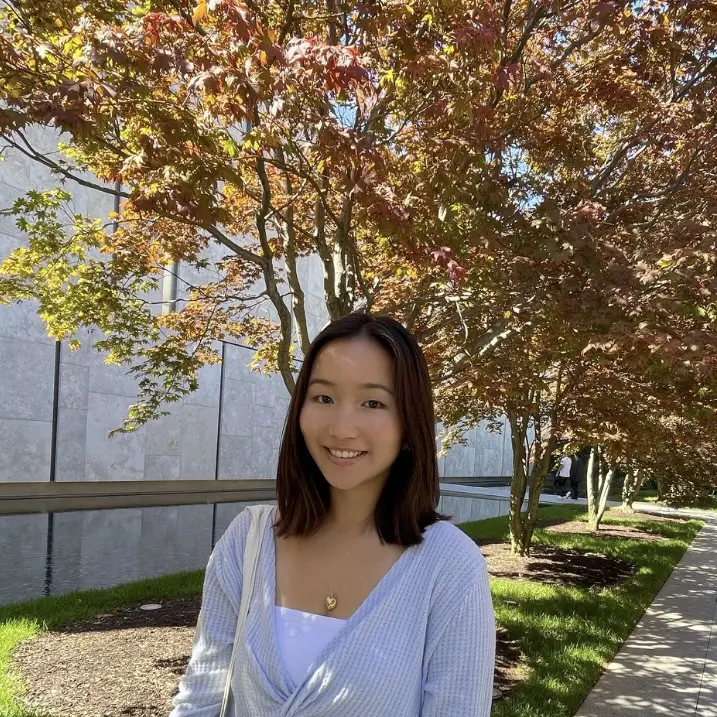 Emily is a senior at the University of Pennsylvania and will be working as a Marketing Analyst in New York City after graduation. In her free time, she enjoys painting and playing the guitar.