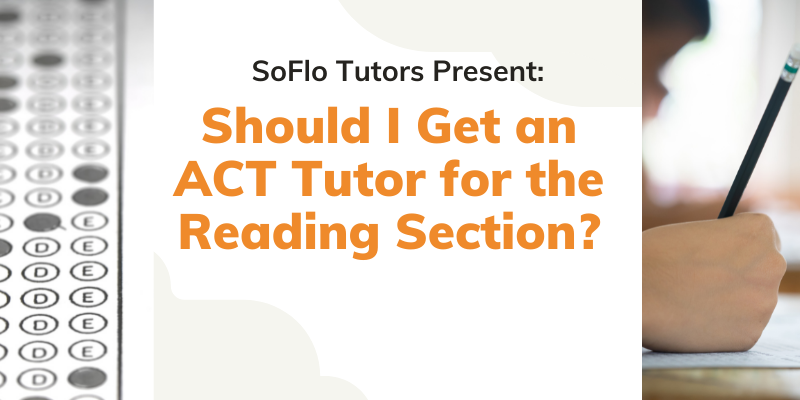 At first glance, the ACT Reading section seems like a breeze. What's so hard about reading passages and then answering a couple questions about them? Many students, however, find the Reading section to be unexpectedly challenging. 
Your performance on the ACT Reading section will affect your total composite ACT score, so if you're looking for a competitive boost, working with an ACT Reading tutor might be the right move for you. The ACT can boost your college applications by demonstrating a strong grasp on many different concepts, and the Reading section is no exception to this. Read more to see if finding a private tutor is the right move for you.
Why do students struggle with ACT Reading?
Dense and Confusing Passages
The passages aren't a breezy beach read—they can be difficult to digest, especially when they have lots of complicated scientific jargon or flowery old English.
There are four passages in each ACT Reading section: prose fiction, social science, humanities, and natural science (in that order). The way to approach the prose fiction passage will be completely different than how to approach the natural science passage.
The flexibility to switch gears between sections is hard to achieve, and many students find themselves weak in one type of passage or another.
Trick Answers
While there will always be an unambiguously correct answer, the ACT will often put answers that are very nearly correct, but they are ultimately wrong. These questions are designed to trick even the most eagle-eyed students and can add up if you're not careful.
ACT prep and practice tests not only help with overall performance, but can also help you get better at finding these trick answers. Especially if you are reading explanations about why you might have chosen a trick answer, practice will help you understand how the ACT can try to lead you in the wrong direction.
Time Management Problems
The ACT Reading section gives you 35 minutes to read four 700-word passages and answer 40 questions. Talk about a time crunch.
If you are a slow reader, take time to digest what you've read, or want to read every little detail in the passage, this can become a problem in terms of time. Some students can answer questions with 100% accuracy, but it doesn't matter in the end if you only get through half of the questions.
And again, test prep can really help out with time management issues. The ACT test is a very fast-paced exam, but getting used to its structure through practice tests can really help you see how quickly you need to be moving through the ACT English questions. Since the ACT is just another standardized test, guessing can also help you gain some points if you are almost out of time — instead of leaving answers blank, fill them in with guesses if you run out of time.
Why is it Important to Have a High ACT Reading Score?
Students that struggle with Reading may wonder if it's worth it to invest the time and energy in improving their score. There are several reasons why your Reading score will be important for college admissions:
If you're applying as a humanities or social science major, it proves to colleges that you excel in those subjects. The ACT is supposed to test the fundamentals of a high school education. If you ace this section, then it proves that you have all the essentials under your belt and that you're ready for a college education.
If you are weak in Math. While colleges will also look at your score breakdown, the total score is an important measure. If your Math score isn't so hot, Reading is one section where you can make significant improvements in a short amount of time.
You want to be in the average range of ACT scores at your target colleges. Colleges will publish the distribution of ACT scores of each admitted class. In order to maximize your chances of being accepted, you should achieve a total score within the average range of admitted students.
Reasons to Work With an ACT tutor
If you struggle with the ACT Reading section and you've identified reasons why you need to improve, you might be wondering what you can do to get better and increase your score. One option is to get an ACT tutor. Getting a tutor provides numerous benefits, including:
Explanations of questions you get wrong. If you're taking practice test after practice test and keep on bombing the Reading section, you're doing it wrong. Most likely, you aren't understanding why you got certain questions wrong and keep making the same mistakes. A tutor can explain why a certain answer is wrong and how to approach the question differently if you see it again—so next time, you can get it right.
A tailored study plan to target your weaknesses. A tutor can identify what types of questions give you the most trouble and give you practice problems to target those areas. You don't want to waste time practicing what you already know and working on specific problems will increase your score in a significantly shorter amount of time.
Structure and accountability. Reading can be a slog to get through, and, sometimes, it may not come as naturally as some of the other sections. If you dread practicing reading, a tutor is a good way to keep yourself focused and accountable. They are the external motivator to stop your procrastinating, so you can get that better score!
One-on-one help. Investing in private tutoring means that you have an individualized, tailored approach to mastering the ACT. Working with someone who scored well on the ACT in the past means they can tell you smaller, more nuanced tips and tricks when it comes to the ACT. Especially with the ACT Reading test, which can be harder to self-study for, private tutoring is a great option.
Support and advice! Don't underestimate the importance of feeling confident and prepared on test day. Beyond test taking skills and test preparation, calming anxiety can help you perform better on the ACT Reading section — just because you're feeling more relaxed and thinking more clearly.
What an ACT tutor can teach you about the Reading section
Once you get an ACT tutor, they can pinpoint why you struggle with the Reading section and specifically work on those aspects through worksheets and practice tests. Some knowledge and skills you can learn from a tutor include:
Strategies to Get Through the Time Crunch
Since this is the most common problem facing students who struggle with the Reading section, tutors have an arsenal of strategies to help you get through four passages and all the questions.
These include ways of annotating the text, how to skim, where to look for where the passage transitions or where the thesis statement is, and how to focus on the main points and not get bogged down in the details.
Knowing the Question Formats
While the passages are different from test to test, the types of questions asked remains the same. Question types include those on: key ideas and details, craft and structure, and integration of knowledge and ideas.
Chances are, your tutor is familiar with these different types of questions and can coach you on how to approach each type. A good tutor will be very comfortable with the multiple choice questions in the ACT Reading section, meaning they can offer personalized insight into the test.
How to Approach Main Idea Questions
These are by far the trickiest questions in the Reading section. Often, the answers provided will include some that are too specific or too broad—and you have to find one that fits perfectly, right in the middle.
Main idea questions can also be very confusing because they might ask you to draw some small inferences, which won't explicitly be in the passages. Improving reading comprehension skills is something that you can work on during tutoring sessions with an ACT Reading tutor.
How to Approach Different Passage Types
A tutor can walk through how to read and break down a passage type that may be particularly confusing or difficult for you.
Looking for a tutor to help improve your Reading Score? Try SoFlo SAT Tutoring.
A SoFlo Tutor can identify your weak points in the Reading section and help you improve your Reading score by teaching you time-tested strategies and skills. Our tutors scored in the 99th percentile on the ACT and attend top colleges around the nation.
Our tutors schedule sessions to your availability, and our costs start at $60/hour. Check out our tutoring services to book a session!
Additional ACT Resources
About the Author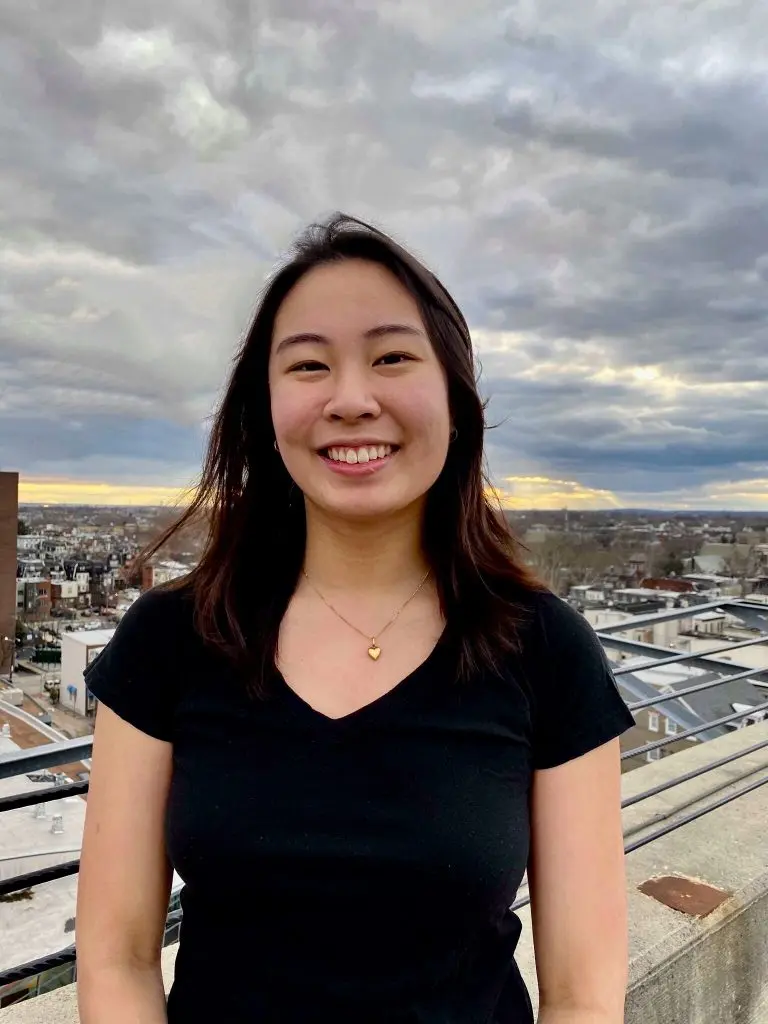 Andie Pinga is an expert SoFlo tutor and a junior at the University of Pennsylvania double-majoring in Economics and Anthropology. She scored a 35 on her ACT, and when she's not studying on campus or meeting with friends, Andie enjoys playing the acoustic and electric guitar.