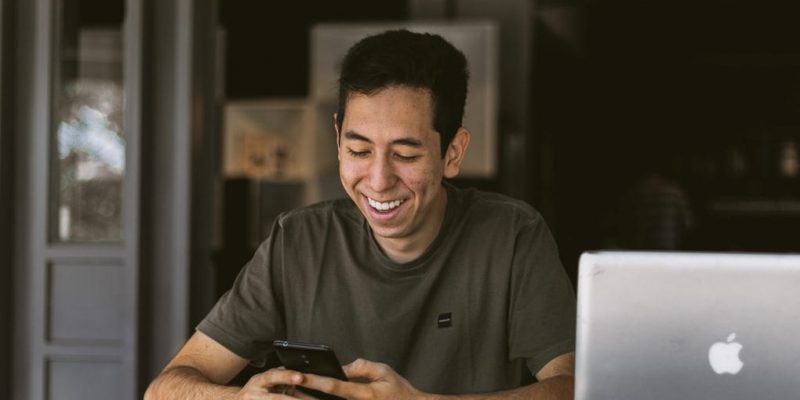 Millions of people have been let go from their companies during the Covid-19 pandemic. And the country is now going through a recession, which makes it even more difficult than usual to find a job. But don't be discouraged. Here are some tips you can follow to make your job hunt more successful.
Think Short Term
The Covid-19 pandemic has impacted our world more than many of us had seen before. It has created an uncertain economic environment and left millions of people without a job. So, you should change your mindset and think short term. But what does this mean exactly? You probably still have long-term career and life goals. And these may be difficult to achieve—you coud be feeling like, "what is the point of trying anyway?"
Set some short-term goals that are more achievable given the current situation. This will help keep you motivated, and because they are short-term, you will feel accomplished when you reach them.
For example, maybe you can set a goal of finding a temporary position or a one-time gig. If you are a web developer, finding a gig could be easier than finding a full-time job. Another goal could be to send ten job applications daily. Think small, and you will get big results.
Attend Digital Events
Another advice you can follow to increase your chances of finding a job is to attend digital events. Because of the social distancing measures due to the Covid-19 virus, many companies have moved to the digital world. These include events in many industries where you can network and create connections.
These events are essential when trying to find a new job, but to lower the risks, just look for the job fairs, conferences, and meetups that are going on online. It is harder to connect through a camera or chat, but these options are still better than nothing.
In these meetings, remember to present yourself as the professional you want to be—don't connect from your bed and in pajamas! Even if other people can't see you, what you wear directly affects how confident you feel.
Update your Skills
When looking for a new position, you should always look to update your skills, mostly if you spent many years on your last job. Industries change all the time, and they introduce new technologies to optimize their processes. Maybe, since the last time you look for a new job, the skills in high demand in your area have changed.
Research what employers are looking for now, and make a plan on how to get those skills. For example, if you are in the tech industry, you can quickly learn a new skill with a coding bootcamp. They are affordable and only last a few months or even weeks, depending on the skill.
If you don't want to spend or just don't have the money, you can dedicate some hours to learn independently. The Internet is an excellent resource for learning, and you will probably be able to learn anything you want.
Look for Companies Hiring Now
Because the Covid-19 pandemic has created one of the most significant recessions since the Great Depression, many companies closed and went bankrupt. But others thrived and grew since the virus broke out. If you want to be successful in your job search, you should look at the companies that continued to hire during the pandemic and are hiring now.
For example, Amazon is one of the companies that was planning to hire over 200,000 employees during the pandemic. And even now, it still has over 100,000 open positions. And even though Amazon is known as one of the world's biggest tech companies, not all their positions are tech-related. Look for these opportunities in your field of expertise and target these companies.
Be Flexible
This tip goes hand in hand with thinking short term. You have to remember that the country and even the world is in an unprecedented economic situation. And finding the job of your dreams may not be a possibility right now. Be flexible and open to different opportunities that could teach you something new and help support yourself in the meantime.
You could start doing gigs in something you never thought you'd work in. But, right now, if what you need is to pay your bills, then being an Uber driver isn't the worst job. If you are a qualified professional like a UX designer you can find one-time projects that are very well-paid. Also, be prepared to accept remote positions. These have become more common after the pandemic.
Use Targeted Job Boards
Besides the standard job boards that you should definitely be using, such as LinkedIn, you can go to targeted ones. Targeted job boards are platforms where employers and applicants belong to a specific niche. It is easier to find an opportunity if you look at pages where only open positions suitable for you are posted.
Not all careers have one dedicated job board. It is more common in niches like tech and remote workers. For example, you can go to Stackoverflow Jobs to find programmer, developer, and other tech industry-related roles. And you can go to FlexJobs to find remote and freelance positions.
Use Social Media
Finally, it will help if you use your social media profiles to reflect your career. Nowadays, many recruiters use social media to reach out to potential candidates and screen applicants. And no, they don't just use LinkedIn.
Going through a candidate's Facebook and Instagram profile has become more common in the last few years. So, use this to your advantage and build a profile that will show who you really are.
In Summary
To find a job in this recession caused by the Covid-19 pandemic, you can follow some tips. First, remember to think short term and be flexible with your options. Remember to use job boards in your niche and revamp your social media profiles. Try to attend digital events in your industry; that's where employers and recruiters are right now. And finally, update your skills and apply to companies that are hiring now.