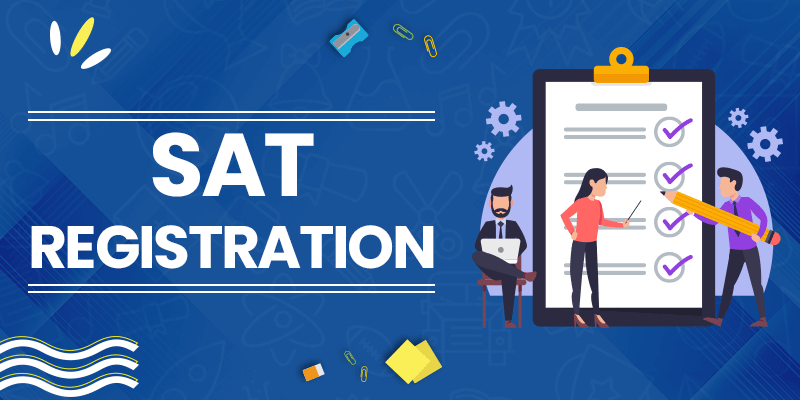 How To Cancel Sat Registration Before Test
Is Cancelling the SAT Possible?
Yes. It is possible to cancel your SAT registration, but this does not mean it is necessarily the best option, especially financially. When you cancel your SAT registration, you will only be refunded $10 regardless of whether you signed up for the regular SAT or the SAT with Essay. For this reason, there are some alternatives to canceling the exam. However, before considering those, we will break down how the SAT cancellation process works.
How to Cancel the SAT
To cancel your SAT and qualify for the $10 refund, you must call the Customer Service of College Board at least 5 days prior to your exam date. If you call any time after that, you may cancel, but will receive no refund.
In the current state of the world, the CollegeBoard is offering full refunds if a student does not feel safe taking the test or does not feel well on the exam day. If this is the case, the student can contact Customer Service by the Monday following the exam to make a request for a refund.
How to Postpone Your Test
Step 1: Make sure that you really need to postpone or reschedule your test.
(While it may not take much effort to reschedule your test, there may be a fee of $28. This is why it is important to make sure that this is a change you are willing to pay for. However, at this time, due to the unpredictability of the pandemic, there is no fee to reschedule tests.)
Step 2: Sign-in to CollegeBoard.
Step 3: Go to your "My SAT" page, where the tests that you registered for are displayed.
Step 4: Press "Change Registration" under the test that you are hoping to reschedule.
Step 5: This should bring you to a new page with your SAT Admission Ticket. Scroll to the bottom of the page and click "Change my test date."
Step 6: This will bring you to another new page. Under "Test Date" you should be able to see the other options for SAT Dates. You will want to carefully select one that works better for you.
Step 7: The website then will ask you to choose a location for your test. Along with this, you will have to confirm personal information and pay the fee for rescheduling.
Step 8: Once this is all completed, you will receive an email that has a new admission ticket with your updated testing date.
What To Do If Your Testing Center Closes
If your test center closes on the day of your exam, you will want to read more about Makeup Testing.
To give you a quick run-down on makeup testing, you will need to return to the same center that you were originally registered to take your exam. You will also need to take the exam on the same day of the week that you were originally registered. For example, if you signed up for a Saturday test, you cannot switch to a Sunday test for the makeup exam because Sunday tests are specifically for religious reasons.
You will only be able to take the same exams that you originally signed up for and must sit for the duration of all of these exams. You must also have your updated admission ticket with you on the exam date. To get this updated ticket, you will want to follow instructions when the SAT Program notifies you about the makeup exam.
How to Cancel SAT Subject Test With Refund
To cancel the SAT Subject Test and to receive a refund, it is necessary to follow the same steps for a regular SAT Test by contacting Customer Service. There will still only be a partial refund of $10 and you must cancel at least five days prior to your exam to receive the refund. These refunds do take time, however, and may not be processed until six weeks after the exam date.
Can You Cancel SAT Registration Without Refund?
It is possible to cancel SAT Registration without refund. This would only be the case if a student decided to cancel their SAT Registration within five days of the exam date. If this is the case, you would still follow the same process of contacting Customer Service, but you would not receive the $10 partial refund.
Another way to cancel the SAT Registration without receiving a refund is simply being absent from the exam. This is certainly not suggested as you would be wasting the money spent on the exam and the effort that you spent studying. Nonetheless, a no-show on the testing date would cause a cancellation of SAT Registration.
How to Cancel SAT Essay Portion
While the SAT With Essay will soon be a thing of the past, some of you may still be finding yourself in an area where the exam is administered. If this is the case and you no longer want to take this portion of the exam, you have a few options to cancel the essay portion.
If you choose to cancel the SAT With Essay before the late registration deadline, you can log onto your CollegeBoard account and easily change your exam to the regular SAT exam. There is no refund if you choose to cancel this portion of the exam, however.
The other option for cancelling just the essay portion of the exam is to make the change on the test day. This change, however, is not guaranteed and is dependent upon the test center coordinator and if there is enough materials and space. You will be seated after other students. Thus, in order to make the change on the actual day of, you will want to let the testing center coordinators know as soon as you arrive that you want to make this change.
Still, it is not guaranteed and it may be in your best interest to just take the essay portion of the exam. If you leave before this section without permission from the testing center coordinator, your entire test will be canceled.
What If I Change My Mind After Cancelling?
If you change your mind after you have contacted Customer Service to cancel your exam, it is unlikely that they will allow you to sign up again without a charge. You will unfortunately have to reregister for the exam and pay the price of the exam again. If you do cancel your test while the current pandemic rules exist, then you can redirect that refund to your new test. If you only receive the $10 refund, however, you are likely going to have to pay additional fees for a whole new test.
Don't Cancel Your SAT When You Can Be Prepared With SoFlo!
Rather than waste money and effort on cancelling your SAT, we encourage you to get involved with SoFlo SAT tutoring! SoFlo offers flexible tutoring that you can participate in from the comfort of your own home! Our tutors are knowledgeable in the exam and also familiar with the information as many of them took the exam within the last few years. They are willing to work with you so that you feel prepared and ready to take on the SAT with no delays or cancellations!