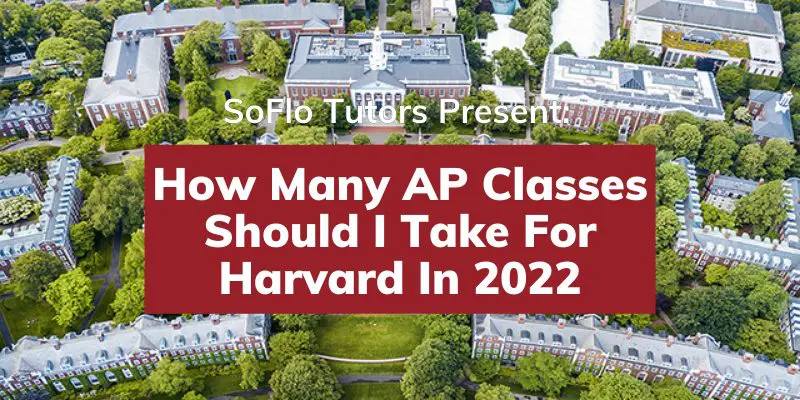 Harvard AP Credit Policy
Students who hope to attend Harvard University may be interested in AP classes both to demonstrate their dedication to academic rigor and to exempt future classes once admitted into the school. Below, learn about Harvard's AP Credit Policy, requirements, and expectations.
Does Harvard Accept AP Credit
Harvard does accept AP Credit for classes in which a student earned a 5 on the AP Exam. These credits are accepted under a program called "Advanced Standing." To qualify, students must earn a 5 on a minimum of 4 AP tests, transferring a total of 32 credits. Depending on the length of the course – one semester vs. a full year – the course may transfer as 4 or 8 credits.
So which AP credits does Harvard accept? The Harvard AP Credit chart below demonstrates the transferability of each course if a student earns a 5 on the respective AP test. Note that students can earn a maximum of 8 credits total in the following categories: English, Calculus, Physics, and Spanish.
HARVARD AP SCORES:
| | | | |
| --- | --- | --- | --- |
| Course | Credit | Course | Credit |
| AP Art History | 8 | AP Calculus AB | 4 |
| AP English Language and Composition | 4 | AP Calculus BC | 8 |
| AP English Literature and Composition | 8 | AP Statistics | 4 |
| AP European History | 8 | AP Biology | 8 |
| AP Macroeconomics | 4 | AP Chemistry | 8 |
| AP Microeconomics | 4 | AP Physics B | 8 |
| AP Psychology | 4 | AP Physics C: Electricity and Magnetism | 4 |
| AP United States History | 8 | AP Physics C: Mechanics | 4 |
| AP Chinese Language and Culture | 8 | AP French Language and Culture | 8 |
| AP German Language and Culture | 8 | AP Italian Language and Culture | 8 |
| AP Japanese Language and Culture | 8 | AP Latin | 4 |
| AP Spanish Language and Culture | 8 | AP Spanish Literature and Culture | 8 |
How Many AP's Do You Need For Harvard
Harvard is a top college that has always done extremely well in college rankings and academically rigorous, so their college admissions office will want to see that you're prepared for challenging college courses. Your high school schedule should demonstrate a commitment to that challenge and taking AP classes is a good way to show this. That said, AP coursework availability varies widely from school to school, so note that Harvard will be looking at your coursework in context of the courses available to you.
Be cautious of overloading your schedule: Harvard would rather see a high GPA with 4 AP courses each year than a low GPA and a daunting 8 AP courses. Consider your AP, honors, and regular options carefully each semester based upon your own self-knowledge, schedule flexibility, and course offerings.
Likewise, remember that burnout is real – taking care of your mental health is just as important (if not more) as impressing a college with an intense high school transcript during the application process.
Do Some Courses Look Better In The Eyes Of Harvard AP Credit Policy
Succeeding in any AP class will be impressive to an admissions officer, but some classes won't transfer to your college transcript if you're admitted into the school.
Harvard does not offer credit for the following courses, even if a student earns a 5 on the AP Test:
AP Music Theory
AP Studio Art: 2-D Design
AP Studio Art: 3-D Design
AP Studio Art: Drawing
AP Comparative Government and Politics
AP Human Geography
AP United States Government and Politics
AP World History
AP Computer Science A
AP Computer Science Principles
AP Environmental Science
AP Physics 1: Algebra Based
AP Physics 2: Algebra Based
This doesn't mean you should avoid the above classes, however; if you enter Harvard interested in studying history, an admissions officer would probably hope to see AP Human Geography and AP World History on your transcript.
Harvard Admission Requirements To Keep In Mind
Harvard is notoriously tricky to get into, with a 5% acceptance rate and a high standLike other Ivy League schools, Harvard is notoriously difficult to get into, with a 5% acceptance rate and a high standard in its admissions process. A number of factors come into play, and you should strive to have a complete, well-rounded college application.
SAT Or ACT Scores
This past year, the mid 50% of Harvard students received an SAT score between 1460-1570, and an ACT score between 33-35. These scores fall in the 96-99th percentile.
While test scores alone won't guarantee you do or don't get accepted at Harvard, they are an important component of your application. Consider getting a tutor to prepare for these tests.
GPA Requirements
93% of admitted students ranked in the top 10% of their class, with an average GPA of 4.18, weighted.
This number indicates that Harvard students took numerous advanced (AP/DE) courses and achieved As. Consider this GPA when deciding the number of AP classes to take for Harvard.
Extracurricular Activities
"We seek students who will contribute to our community—and to society throughout their lives. Academic achievement is important, but it's only part of what we consider when making decisions." – Harvard, on what they seek in potential applicants.
Harvard specifically names the following traits as beneficial in an applicant:
Curiosity, determination, and creativity
Special talents and successes
Unique perspectives
A high school transcript may not be able to show off how you meet these traits, and that's where extracurricular activities are so important. Membership in clubs, research, internships, care-taking, independent projects, artistic endeavors, athletics, political engagement, volunteer work – all of these activities demonstrate your contribution to your community, and are an essential part of your high school experience.
Prioritize involvement in the areas you're most passionate about. Don't worry about being active in every club and group – instead, find a setting in which you can shine and develop leadership skills.
Interview
After you apply to Harvard, you may be asked to do an interview with an alumnus. This is an opportunity to learn more about Harvard and a chance for you to show the school your genuine self. Be confident and honest with your answers – don't shy away from talking about your achievements. Likewise, ask questions! The conversation should be two-sided.
How Many AP Classes For Harvard Should I Take Each Year
There's no rule for exactly how many AP classes you should be taking each year, and availability will vary school by school. However, you can use each year as an opportunity to develop study skillsThere's no rule for exactly how many AP classes you should be taking each year, and availability will vary school by school. However, you can use each year as an opportunity to develop study skills as classes advance in difficulty, figuring out for yourself what kind of course load you can manage at one time.
Freshman Year
Many schools put limits on how many AP courses can be taken by freshman. If you're offered an AP class that might serve as an introduction to advanced coursework (like AP Human Geography or AP European History), take it!
Use this course to get a feel for how AP classes work, and figure out how much of a time commitment an AP course will be for you.
Sophomore Year
There will likely be a few more AP courses available to you as a sophomore, and if you were able to excel in your first AP class as a freshman, go ahead and take another – or two.
Continue to build time management skills! These will be essential in college.
Junior Year
Famously the most difficult school year of high school, you should plan for an academically rigorous junior year. Establish a goal GPA and take as many AP classes as you need to earn that GPA.
For some students/schools, this may again involve taking 2 AP classes. For others, perhaps this means taking 3-4 AP classes, if not more. Be mindful of your time and wellbeing during this tough year, and be careful not to fall behind.
Senior Year
Using what you learned from your junior year, take on as many AP classes as you have the time and bandwidth for.
Senior year opens up your schedule to classes you previously wouldn't qualify for, like an AP foreign language course.
REMEMBER: In order to transfer AP credit to Harvard, you must earn a 5 on at least four AP exams weighted 8 college credits at Harvard. Return to the chart that appears earlier in this blog to figure out what classes will help you satisfy the requirements of Advanced Standing.
What If Your High School Doesn't Have AP Courses
Most schools will have the option for either Advanced Placement courses or Dual Enrolled courses, which function similarly. However, if your high school only offers regular coursework, remember that Harvard will be looking at the overall type of courses your school offers! It's not an automatic rejection if you were never able to take AP courses.
Some states offer free, online AP courses that your guidance or academic counselor can help you enroll in. If you aren't sure what your school has to offer, go to the office and ask! You can also check out your state's Department of Education website.
Get Ready For Your Exams With SoFlo Tutors!
If you're eager to earn a top GPA and score a 5 on your AP tests, SoFlo Tutoring can help!
SoFlo has a roster of tutors who scored 5's on AP tests, graduated in the top percent of the class, and attend selective schools like Harvard, Yale, Princeton, Columbia, MIT, Stanford, and Dartmouth.
Tutors are friendly and well-versed in their areas of expertise, and with SoFlo, high school students have flexibility with scheduling, teaching style, test prep resources, study techniques, and homework. SoFlo students see noticeable performance improvement – consider scheduling a free consultation!
Sources
About the Author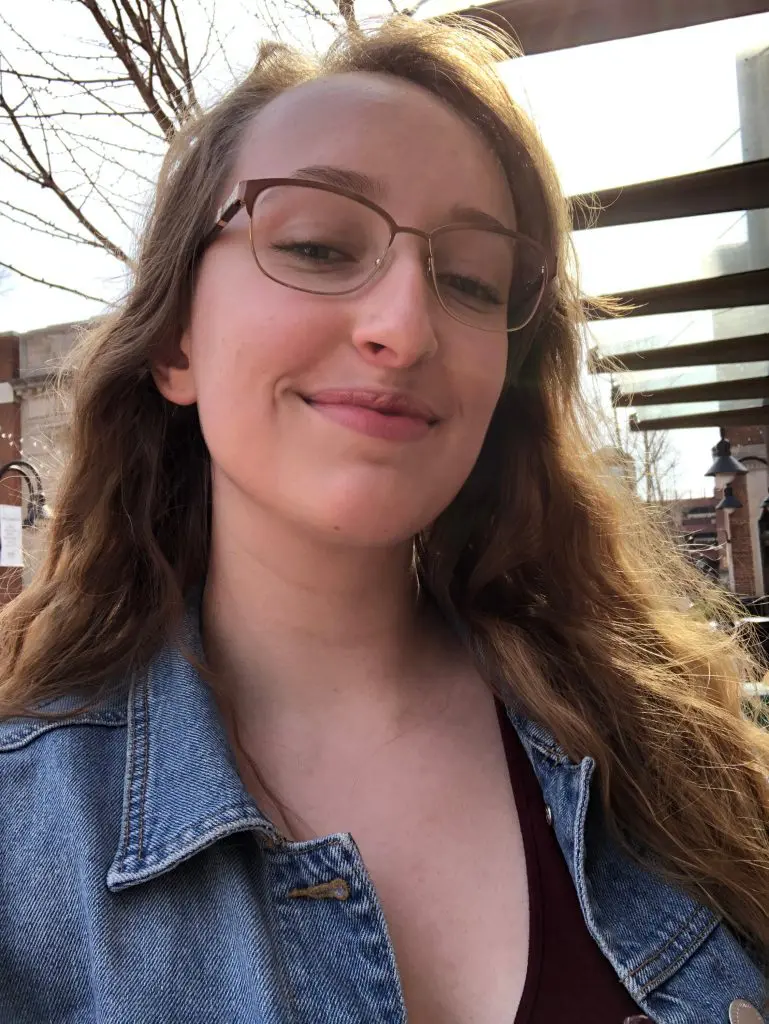 Renée Flory is a student at Johns Hopkins University. She scored a 1570 on the SAT, studies professional/creative writing and English literature, and writes novels in her free time!