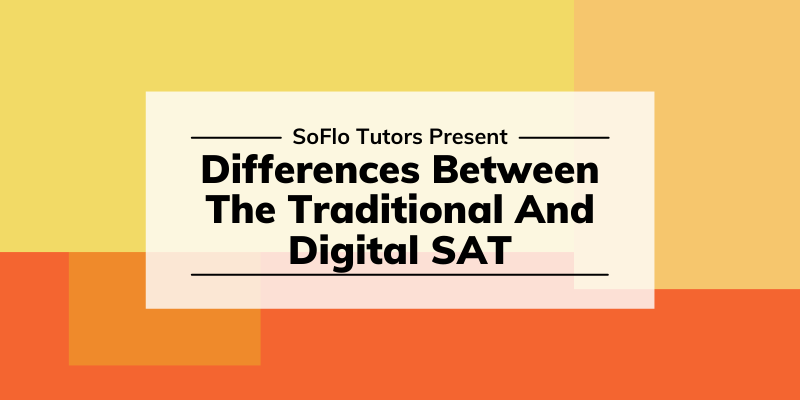 How Is The Digital SAT Different?
The digital SAT differs from the traditional SAT in terms of length, section breakdown, time given per question, and security.
It allows for more flexibility of its administration and students will be able to receive their scores much faster — in days instead of weeks! In addition, it uses an adaptive testing technique which means that each test administered will not only be unique but it will also be more appropriate to each student's performance level. The digital SAT is taken on an app that must be downloaded on the student's device or one that is provided to them on test day.
What Is The Digital SAT
When Will The Digital SAT Be Available
The College Board will begin administering the digital SAT in Spring 2023. It will be delivered internationally in spring 2023 and in the US in spring 2024. The PSAT will be delivered in fall 2023.
It will continue to be proctored at schools or test centers just like the traditional SAT. For students who do not have a device, one will be provided to them on test day.
How To Prepare For The Digital SAT
The most important thing to prepare for this test is to become familiar with the digital testing application. There is an exam app preview within the digital testing app for students who are preparing for the digital exam. In addition, going over sample questions and full-length digital practice tests will be extremely useful to get an idea of the questions you will see on test day.
Differences Between The Traditional SAT And Digital SAT
Test Taking Format
The digital test will be more secure than the traditional SAT. Because it is online and every student receives a unique test form, this will prevent students from sharing answers and avoid canceling scores for a whole group of students.
There is a single reading and writing section that will feature many shorter passages with a wider range of topics explored. Despite their length, they will maintain the same amount of rigor and complexity as the passages found in the traditional SAT. Each passage will have one question associated with it.
For the math section, calculators will be allowed throughout the entire section and there is even a graphing calculator provided in the testing application. The length of word problems has also been reduced in the digital SAT.
Length
The digital SAT will be substantially shorter than its predecessor — it will last 2 hours and 14 minutes instead of 3 hours. In addition, students will have more time to answer each question. This means that the test will measure a student's knowledge and abilities rather than their test-taking speed.
Compared to the ACT, the digital SAT gives students 68% more time per question. Students will have 32 minutes to complete each Reading and Writing module (64 minutes in total) and 35 minutes to complete each Math module (70 minutes total). This gives students about 1.19 minutes per reading and writing question and 1.59 minutes per math question.
Here's a comparison of the traditional and digital SAT length:
| | | |
| --- | --- | --- |
| | Traditional Paper SAT | Digital SAT |
| Reading and Writing | 1 hour and 40 minutes | 1 hour and 4 minutes |
| Math | 1 hour and 20 minutes | 1 hour and 10 minutes |
| Total | 3 hours | 2 hours and 14 minutes |
A comparison of question breakdown per section can be found below:
| | | |
| --- | --- | --- |
| | Traditional Paper SAT | Digital SAT |
| Reading and Writing | 52 questions for reading44 questions for writing | 27 questions per module (54 total) |
| Math | 20 questions non-calculator38 questions with calculator | 22 questions per module (44 total) |
| Total | 154 questions overall | 98 questions overall |
Adaptive Testing
The digital SAT has adopted multistage adaptive testing. This means that during the first module of each section (either reading/writing or math) students are given a mix of easy, medium, and difficult questions.
During the second module, the computer will adapt to the student's achievement level and either provide questions that are either easier or harder than the first module depending on their performance.
Adaptive testing has been used for almost 40 years, preserving test reliability and "adapting" the test to provide questions that are appropriate to a student's performance level.
What Will Stay The Same?
Content Tested
The digital SAT aims to test the same skills that are assessed in the traditional SAT. The skills tested are comparable for both exams and include: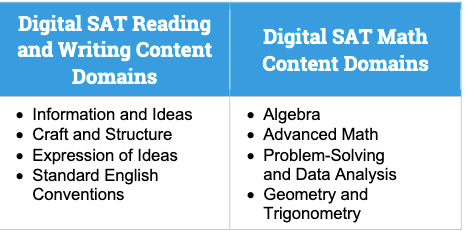 Sections
With that being said, the digital SAT has sections that will test the same content that is found on the traditional SAT. Although the time given to take each section will vary from the traditional SAT, both exams are graded on the same scale (400-1600).
The math section will include both multiple choice and free response questions similar to the traditional SAT. The Reading and Writing sections from the traditional SAT are combined into two modules, yet they will test the same content as the traditional SAT like mentioned above.
Price and College Admissions/Scholarships
The digital SAT will still be $60 with a $43 regional fee for international students.
Students who are eligible for fee waivers will still be granted these benefits. Colleges will accept the digital SAT, and the SAT score report will continue to connect your score with colleges and other training programs. In addition, students who take the digital SAT will continue to be eligible for scholarships and the College Board National Recognition Programs.
How To Prepare For The Digital SAT
Official Sample Tests From The College Board
The College Board offers full-length practice tests in the digital testing application. This is extremely useful for students to get used to the full-length digital SAT suite experience while getting exposed to the test content. There are also paper and pencil full-length downloadable PDFs that are recommended only for students who require this accommodation on test day.
SAT Suite Question Bank
This tool is primarily for educators to download question sets that are targeted to their lesson plans. It allows for filters to be applied for teachers to find the kind of questions they want. It will be updated with digital SAT Suite questions in early 2023. Although it was developed for educators, it is accessible to everyone on the College Board website.
Khan Academy
Khan Academy has an official SAT practice where students can log on and review a variety of digital SAT questions. These activities will allow students to receive feedback and explanations after answering each question. In addition, Khan Academy offers videos and articles that target a student's specific weaknesses to provide them with additional support.
Getting Familiar With The Digital SAT's Suite Of Tools
Like mentioned before, one of the key parts of preparation for the digital SAT is becoming familiar with the online testing format. It will be key to become familiar with the app and all of the digital testing tools and see how the exam will work if assistive technology is applicable to you. For more information on the digital SAT's built-in tools click here!
Digital SAT Sample Questions
The College Board has compiled sample questions for the digital SAT on a PDF document. If you are interested in studying for the digital SAT, this is a great resource to practice for your upcoming test and become exposed to the types of questions you will see on test day. The document includes answer explanations as well as reasonings behind why the distractor answers are incorrect.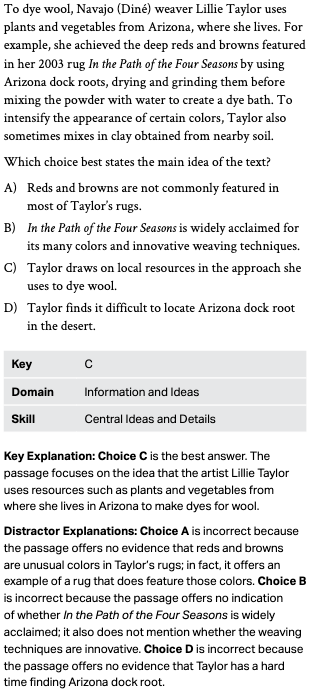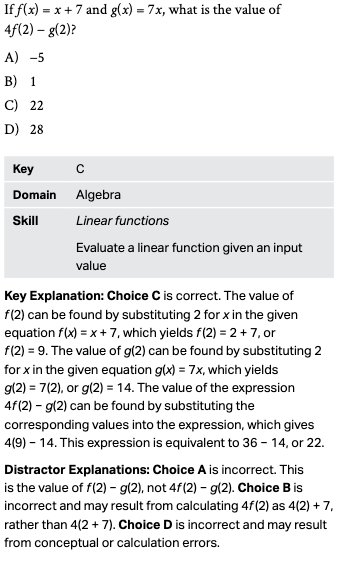 Resources For Students With Disabilities
There are a variety of accommodations available for students with disabilities. The College Board considers any reasonable accommodation for a documented disability as long as the student qualifies for testing accommodations. Some of the common accommodations are listed below:
Timing
Extended time is a common accommodation given to students. This could be time and one-half (+50%), double time (+100%), or more than double time (+>100%) depending on the student's needs. In addition, longer or more frequent breaks are also provided if needed.
Reading/Seeing Text
For students with reading/ visual difficulties, there are a variety of accommodations that will still be available for the digital SAT. These include a text to speech feature to hear the questions/ passages out loud as well as braille with raised line drawings.
Recording Answers
For students who need assistance recording their answers, a writer/scribe will be provided. If appropriate a braille writer may also be accessible.
Modified Settings And Other Accommodations
Modified settings are available for students who need wheelchair accessibility. In addition, small-group settings are also provided to ensure less distraction and a calmer environment. Other accommodations may include:
Permission for food, drinks, or medication
Permission to test your blood sugar
An auditory amplification/FM system
Supports for English Learners (ELs)
The College Board will continue to offer support for English Learners. They will be available during SAT School Day, PSAT 10, and PSAT 8/9. These supports will not be available for SATs on the weekend or PSAT/NMSQT.
Students who can use EL supports are as follows:
Students enrolled in an elementary or secondary school in the US or a US territory
Students who are English learners according to their state or federal policy
Students who use the same accommodations in class or other assessments
If a student meets the criteria listed above, the following support will be provided:
Translation of test directions
Ability to use bilingual dictionaries
Extended testing time of time and one-half (+50%)
Prepare For The Digital SAT With SoFlo Tutors
Are you interested in taking the digital SAT but have no idea where to start? SoFlo tutors are prepared to help you optimize your score and provide an experience that is tailored to your needs. All of our tutors attend top Universities and can help you achieve the score you desire with an average 110 point increase after 10 sessions.
Make sure to check out SoFlo's tutoring services for an individualized experience with tutors who are knowledgeable and skilled at standardized testing. Contact us through our website for more information!
About The Author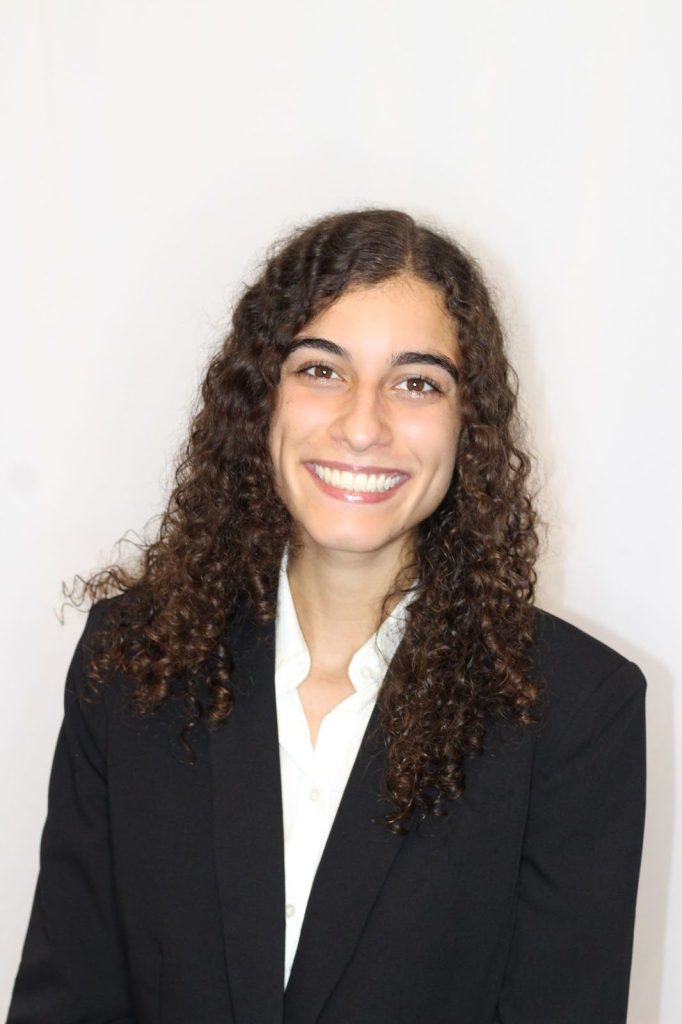 Isabella Arias is a junior from Florida majoring in Health Science at the University of Florida. She scored a 1480 on her SATs, loves weightlifting, and enjoys baking/cooking all sorts of recipes in her free time! Outside of school she volunteers with organizations aimed at providing healthcare resources to the homeless community in Gainesville as well as improving literacy skills and providing tutoring support to elementary students in Alachua County.