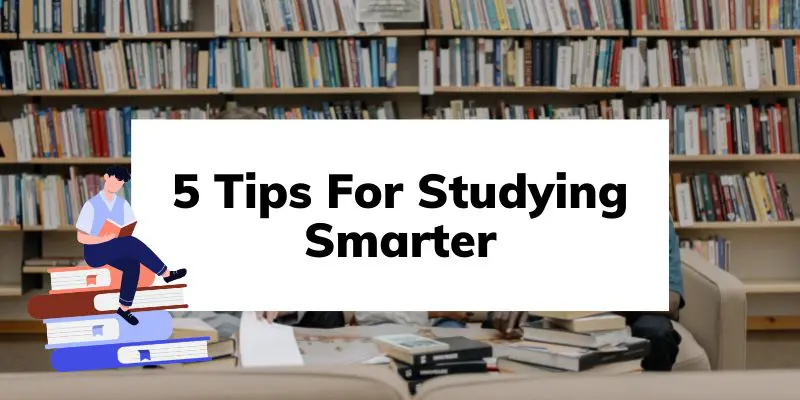 Studying Smart vs. Studying Longer
"Study smart, not hard" is one of the most popular bits of advice offered to students, but what does this actually mean? And how does it differ from just spending more time studying?
The best approach to comprehend the differences is to consider how you acquire knowledge and keep it. While you might be able to maintain concentration while studying for a long time, eventually your brain will tire. Information may be misunderstood or not retained at all as a result of this. On the other hand, when you study wisely, you concentrate on fewer topics but devote more time to comprehending and analyzing the subject matter. Your brain will learn and remember the knowledge more effectively as a result.
In other words, it's not just about quantity; it's also about quality. So next time you're feeling overwhelmed by your studies, take a step back and consider how you can study smarter, not harder.
Schedule study sessions in advance
Setting aside time to study in advance is one of the best strategies to prepare for exams. Making the most of your time and increasing your chances of success requires planning out when and how you will study. Making a study calendar is a good approach to planning your study hours. You can either have a paper calendar on your wall or an electronic calendar on your phone or computer for this purpose.
In either case, the most important thing is to set aside time in your schedule just for studying and to try to keep to it. Naturally, things don't always go as planned, therefore there will be occasions when you have to.
Take advantage of free online tools
There are many different ways to study, and what works for one person might not work for another. But there are some online tools that can help make studying more efficient and effective for everyone.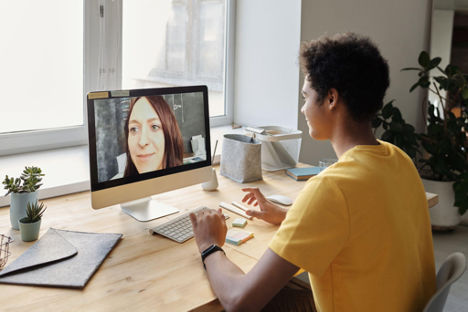 Quizlet
Quizlet is a website and app that lets you create flashcards and quizzes to help you learn and remember information. You can use Quizlet to create your own study sets, or you can search for sets that have already been created by other users.
Veed.io
Veed.io is a powerful video editing tool that can help students create professional-looking videos for school projects. With Veed.io, students can easily trim and crop video clips, compress MP4, and even insert images and add music visualization. Best of all, Veed.io is free to use and offers a wide range of features that can be accessed from any internet-connected device. As more and more schools move towards distance learning, tools like Veed.io will become increasingly essential for students who want to create high-quality videos for their assignments.
Evernote
Evernote is a note-taking app that lets you save and organize information from anywhere. You can use Evernote to take notes, save web articles, and create to-do lists. Evernote can be accessed from your computer, phone, or tablet, so it's easy to keep all of your information in one place.
Google Drive
Google Drive is a cloud storage service that lets you save and access files from anywhere. You can use Google Drive to store documents, images, and other files. You can also use Google Drive to create and collaborate on documents with others.
Khan Academy
Khan Academy is a website that offers free online courses and instructional videos. You can use Khan Academy to learn about a variety of subjects, including math, science, history, and more. Khan Academy also offers practice exercises and quizzes to help you review and retain what you've learned.
Create a positive study environment
The atmosphere in which you are studying can make a huge difference. A distraction-free atmosphere that has everything you need to concentrate on your job makes for a productive study space.
Choose a peaceful area where you may sit comfortably without being bothered first. Then, assemble all the supplies you'll require, such as pens, notebooks, and textbooks. Food and a drink nearby might also be useful for maintaining your energy levels. Take a deep breath and start your studies once you have all you require. You may establish a productive study atmosphere that will enable you to maximize your time with a little effort.
Take breaks and reward yourself for the progress made
To keep motivated when studying, take frequent pauses and give yourself rewards for your accomplishments. It can be simple to become mired in the minutiae of whatever you're learning, but taking a brief break from your work can assist you to clear your head and gain a fresh perspective. Of course, it's crucial to recognize and appreciate your accomplishments. Every time you complete a goal, no matter how minor, give yourself some time to celebrate. Rewarding yourself will keep you motivated to continue, whether you choose to indulge in a favorite food or just take a few minutes to unwind.
Try group study or hire a tutor
When it comes to learning, everyone has their own preferred method. Some students prefer to study alone, while others find that they learn better in a group setting. There is no right or wrong answer, and ultimately, it is up to each individual to decide what works best for them.
However, there are some advantages and disadvantages to both group study and working with a tutor. Group study can be a great way to share resources and get feedback from other students. However, it can also be distracting, and it can be difficult to stay on track if everyone in the group is not on the same page. Working with a tutor can be a more efficient way to learn since it allows students to get personalized attention and focus on areas where they need improvement.
Take-aways
Although it is important to put in the effort and study hard, you don't want to overdo it. There is a point where more studying does not equal better grades. Find what works for you and stick to it. Experiment with different techniques until you find something that works well for you and makes learning easier.
Don't be afraid to ask teachers or other students for advice on how they best learn. And finally, remember to take breaks and give your brain time to relax! Too much of anything is never good, so make sure you balance out your studying with some fun activities as well.