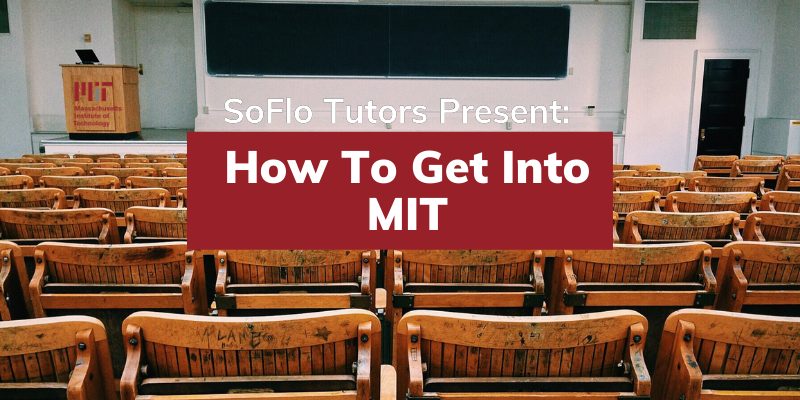 MIT Requirements For Admission
The Massachusetts Institute of Technology is an extremely selective, renowned school with the fundamental philosophy of educational innovation, and it's on countless students' college wishlists. The independent university in Cambridge, MA is organized into five schools: architecture and planning; engineering; humanities, arts, and social sciences; management; and science. MIT is probably known best for its programs in engineering and the physical sciences.
This article dives into everything you need to know about applying to MIT from testing and application requirements, to acceptance rates, to essays, to letters of recommendation, to admission statistics.
Massachusetts Institute of Technology Admission Rate
The current rate of admission for MIT is 4.1%, with about 1,400 students per undergraduate class.
This is a very selective percentage. For reference, Harvard's acceptance rate is around 5%. This means that when applying to MIT, it is important to take every factor into consideration to increase your admission chances
Recent Statistics
The admission rate for MIT has steadily decreased over the years, meaning that as time goes on, it becomes harder and harder to gain entrance into MIT:
| | | | |
| --- | --- | --- | --- |
| Class Year | Applicants Accepted | Applications Received | Acceptance Rate |
| 2025 | 1,365 | 33,240 | 4.1% |
| 2024 | 1,457 | 20,075 | 7.3% |
| 2023 | 1,410 | 21,312 | 6.6% |
| 2022 | 1,464 | 21,706 | 6.7% |
| 2021 | 1,438 | 20,247 | 7.1% |
MIT GPA Requirement
In order to be a competitive applicant for MIT, you will need to have a GPA that is considered competitive for that school. In this case, the average high school GPA of applicants at MIT is 4.17. This means that you will have to be getting nearly all A's in all of your classes- while taking AP or IB courses to prove your command of difficult, college-level material.

Don't let this dissuade you from applying if your GPA isn't exactly this high, you can still make this up by presenting high SAT or ACT scores to prove your abilities! College admissions are usually holistic, meaning they look at your application as a whole to gain a better picture of who you are as a person and potential future student.
MIT SAT Scores Required
In order to submit a complete application to MIT, you must send either an SAT or an ACT test to the school.
MIT reports its middle 50% SAT score range of admitted students to show the typical span of scores they admit. This is reflected in the table below:
| | |
| --- | --- |
| Test | Score Range |
| SAT Math | 780-800 |
| SAT ERW | 730-780 |
According to the data from the most recent admitted students to MIT, the class of 2025, one percent of the admitted students had the lowest SAT Math score in the 700-740 range. One percent of the admitted students had the lowest SAT ERW score in the 600-640 range. This tells us that it is possible to be admitted to MIT with a composite SAT score in the range of 1300-1380, although most students are within the 1510-1580 range.
We do recommend, however, that you strongly consider retaking the SAT if your composite score is beneath 1550. By taking the time to prepare, you have a great chance at boosting your score, and thus boosting your chances at admission to MIT!
SAT Score Choice Policy
Like most schools, MIT allows the score choice policy known as "superscoring." This is when students can match their highest scored sections of the SAT to create a new superscore. For example, if you took the SAT and received a 700 on Math and a 680 on ERW, then took it again and received a 690 on Math and a 750 on EWR, superscoring gives you the new composite score of 1550. This is very beneficial for students, allowing them to submit their best scores together.
MIT ACT Scores Requirements
MIT also reports its middle 50% ACT score range of admitted students to show the typical span of admitted scores. This is shown in the table below:
| | |
| --- | --- |
| Test | Score Range |
| ACT Math | 35-36 |
| ACT Reading | 34-36 |
| ACT English | 35-36 |
| ACT Science | 34-36 |
| ACT Composite | 34-36 |
According to the data from the most recent admitted students to MIT, the class of 2025, one percent of the admitted students had the lowest ACT Composite score in the 28-30 range. Since the average admitted ACT Composite score is 35, we highly recommend retaking the ACT if you do not have a 35 or 36. A score of 34 or below will greatly decrease your chances in getting into MIT. The good news is that by simply spending time and energy prepping for the test, you could boost your score greatly!
ACT Score Sending Policy
Submitting the ACT compared to the SAT is very different; when submitting the SAT, most schools require you to send every test you've ever taken. So why the school may superscore your test, they can still see your lower scores and how many attempts it took you.
However, with the ACT, you can choose which tests to send to the colleges of your choice. So you have more chances to improve your ACT score and submit that perfect exam- and only that perfect exam- to MIT.
ACT Superscore Policy
While most schools reject the score choice policy of superscoring for the ACT, MIT applies this policy for the ACT as well as the SAT, giving students the ability to submit a competitive superscore with their application.
What About SAT And ACT Essays?
Both the SAT and the ACT offer optional writing portions of the exams. Many students opt out of the writing sections because not all schools require the writing scores. However, MIT does require these writing sections of the SAT and the ACT to add to their student profiles.
Make sure that when writing this essay, you hit all of the requirements that the test asks you for. In order to raise your writing score on the SAT or the ACT, make it very clear what your perspective is, develop your ideas in an organized manner, include lots of supporting evidence, and make sure to use proper language and word choice to show off your vocabulary and writing skills.
MIT Application Requirements To Keep in Mind
Now that we've discussed GPA and testing, let's look at what else is required to apply to MIT:
Common Application – Not Accepted
Universal Application – Not Accepted
Electronic Application – Available
Personal Statement – Required
Letters of Recommendation – 2 Required
Interview – Not Required
How To Improve My Chances for Admission
The most important thing to keep in mind is what MIT states on its admission page: "The most important way to prepare for MIT is to focus on becoming your best self by pursuing your interests, your aptitudes, and your education."
Be sure that throughout your application process, you are showing the admission officers your true self and just how unique you are! MIT is a school that honors creativity, individuality, and enthusiasm, and that is best seen when an authentic personality is portrayed in an application!
Below are some more tips to help improve your chances, after being yourself, of course.
Prepare For The SAT And ACT As Hard As Possible
The testing requirements to get into MIT are very important in the admission process. So it is very essential that you prepare for both the SAT and the ACT as hard as possible, taking care to focus your efforts in the areas that you need the most help in.
For example, if you are a rockstar in math, scoring high in all of your practice tests, but tend to score lower in the reading and writing sections of the exams, then you should put your energy into studying for the reading and writing sections. Even though MIT focuses on STEM, demonstrating that your also a strong student in English can show how well-rounded you are and make you an even better candidate. Utilize tutoring when necessary, as SAT and ACT tutors can help you recognize your weaknesses, test your abilities on practice tests, and give you tips and tricks to ace the exams.
Join Extracurriculars that Align with MIT's Values
Extracurricular activities are great not just to show that you stayed involved in school, but also to show some of your personality in ways that your ACT or SAT scores and high school transcripts can't demonstrate.
Collaborative and cooperative spirit. Join a group at your school that you can see yourself getting very involved in, whether that be a musical group, a sports team, a student governing body, etc.. It is important to get involved with other students and develop group skills, as well as leadership skills. These skills are not only great to include on your admission profile, but can be great for your future interactions at MIT and beyond.
Initiative. MIT puts a large focus on student initiative. This means that having prior experience in research projects, leading a volunteer or non-profit effort, starting a small business, or anything else you can dream of can certainly help your application. It is important to show the admission officers your willingness to learn and shape the world.
Hands-on creativity. Participate in an extracurricular that really opens your mind and allows you to get your hands dirty. While MIT certainly values academic and thought programs, their admissions office also likes to see that you have more creativity to offer outside of the classroom- that you can reach outside of the box and put hard work into an art project or implementing a new policy at your school that encourages creativity and curiosity.
Make Sure Your Application Is Flawless
Lastly, in talking about your application, you want to make sure that everything on there represents YOU. You are what matters most in this process, because MIT will ultimately be choosing you, not your GPA or test scores.
So to make sure that you can really shine and stand out, be sure to double and triple check your application for any spelling, grammar, or computational mistakes. Have your parents, a friend, or a tutor read through your personal statement for that extra reassurance that you are putting your best foot forward. Ultimately, know that with hard work and a diligent spirit, you can have what it takes to be accepted to MIT.
Meet The MIT Admission Requirements With SoFlo Tutors
Here at SoFlo tutoring, high-scoring students from top schools are just a click away from helping you boost your test scores and prepare you for the road to applying to MIT. Our tutors help students raise their SAT and ACT scores, feel more confident in their testing abilities, and give excellent advice on the college search journey. Try out our services today so you can get into the school of your dreams.
About the Author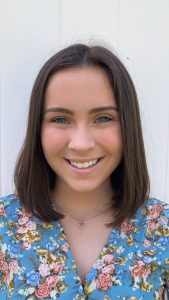 Keli Pegula is a sophomore at Dartmouth on the Pre–Med track. She's a SoFlo tutor who scored 1480 on her SATs and 34 on her ACTs. When she's not at school in Hanover, she might be in her hometown of Scranton, Pennsylvania — the town where the iconic TV show The Office is set!