Senate College Map
Discover where the US senator went to college by using this interactive college map.
Colleges with the most senators
Republican
Democrat
Independent
Harvard University
Stanford University
Georgetown University
Brigham Young University
Dartmouth College
Yale University
Football Conference
Filter Senators by College Football Conferences
In-state vs. out of state percentage
What percent of senators went to colleges in the state they currently serve in vs another state.
65% of Senators went to college in their own state.
35% of Senators went out of state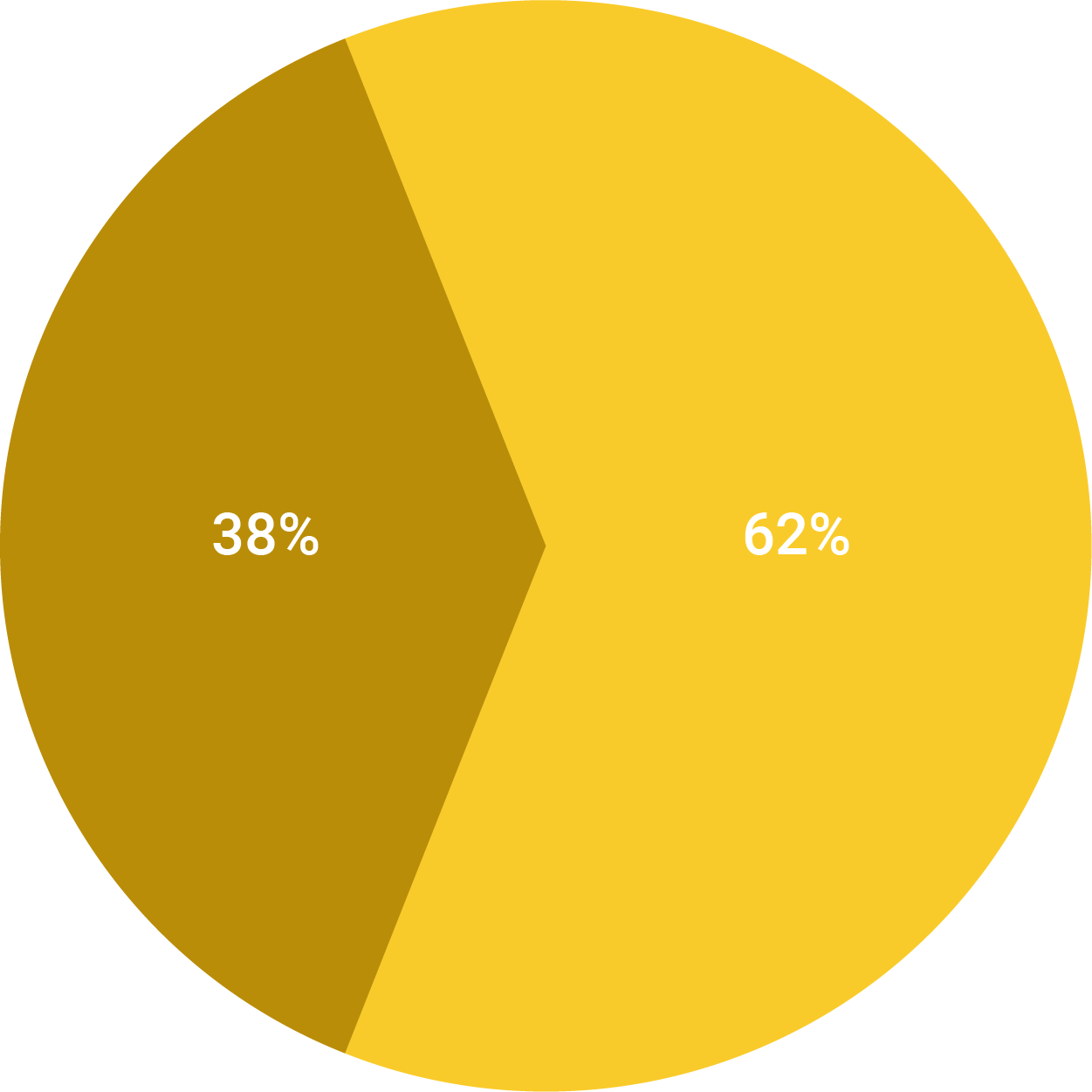 Democrats vs. Republicans:
Ivy League percentage
What political party do Ivy League senators come from? Of the senators who went to an Ivy-League undergraduate school
7 Democrats + 1 Independent who sits with the Democrats.
7 Republicans.
Common Majors
Discover the top five most common majors among the 117th US senate members.
So you want to be a senator? Here is what you should study. The 5 most popular undergraduate majors in the 117th senate.
| | |
| --- | --- |
| | Major Name |
| 1 | Political Science |
| 2 | Law |
| 3 | Psychology |
| 4 | Business Administration |
| 5 | Economics |
School never stops. What are the most common advanced degrees for a senator?
| | | |
| --- | --- | --- |
| | Degree Name | Total |
| 1 | JD (Juris Doctorate) | 47 |
| 2 | MBA (Masters in Business Administration) | 6 |
| 3 | MD (Medical Doctor) | 5 |
| 4 | PHD (Doctor of Philosophy) | 4 |
| 5 | No advanced degrees | 25 |
Name
Twitter
Twitter

Tommy Tuberville


Republican

74,300

74.3K

Richard Shelby


Republican

93100

93.1K

Lisa Murkowski


Republican

317300

317.3K

Dan Sullivan


Republican

56,400

56.4K

Mark Kelly


Democratic

495,000

495.K

Kyrsten Sinema


Democratic

157,300

157.3K

Tom Cotton


Republican

364,600

364.6K

John Boozman


Republican

101,100

101.1K

Dianne Feinstein


Democratic

1500000

1.5M

Alex Padilla


Democratic

81,400

81.4K

John Hickenlooper


Democratic

215500

215.5K

Michael Bennet


Democratic

307300

307.3K

Chris Murphy


Democratic

1,000,000

1M

Richard Blumenthal


Democratic

710600

710.6K

Tom Carper


Democratic

107,900

107.9K

Chris Coons


Democratic

189300

189.3K

Rick Scott


Republican

342800

342.8K

Marco Rubio


Republican

4200000

4.2M

Raphael Warnock


Democratic

924200

924.2K

Jon Ossoff


Democratic

1100000

1.1M

Mazie Hirono


Democratic

499,600

499.6K

Brian Schatz


Democratic

378000

378K

Jim Risch


Republican

106100

106.1K

Mike Crapo


Republican

120800

120.8K

Tammy Duckworth


Democratic

754,100

754.1K

Dick Durbin


Democratic

718,800

718.8K

Mike Braun


Republican

27,900

27.9K

Todd Young


Republican

63200

63.2K

Chuck Grassley


Republican

631,800

631.8K

Joni Ernst


Republican

110300

110.3K

Jerry Moran


Republican

115200

115.2K

Roger Marshall


Republican

18100

18.1K

Mitch McConnell


Republican

2,100,000

2.1M

Rand Paul


Republican

3000000

3M

Bill Cassidy


Republican

46800

46.8K

John Kennedy


Republican

180100

180.1K

Susan Collins


Republican

561600

561.6K

Angus King


Independent

240,700

240.7K

Ben Cardin


Democratic

254900

254.9K

Chris Van Hollen


Democratic

183,500

183.5K

Ed Markey


Democratic

241,600

241.6K

Elizabeth Warren


Democratic

6900000

6.9M

Gary Peters


Democratic

137000

137K

Debbie Stabenow


Democratic

133,200

133.2K

Amy Klobuchar


Democratic

1,600,000

1.6M

Tina Smith


Democratic

85300

85.3K

Cindy Hyde-Smith


Republican

20,400

20.4K

Roger Wicker


Republican

101,400

101.4K

Roy Blunt


Republican

124900

124.9K

Josh Hawley


Republican

603,600

603.6K

Jon Tester


Democratic

109100

109.1K

Steve Daines


Republican

68500

68.5K

Ben Sasse


Republican

297700

297.7K

Deb Fischer


Republican

98800

98.8K

Catherine Cortez Masto


Democratic

51,900

51.9K

Jacky Rosen


Democratic

37,700

37.7K

Jeanne Shaheen


Democratic

118100

118.1K

Maggie Hassan


Democratic

152,900

152.9K

Bob Menendez


Democratic

194100

194.1K

Cory Booker


Democratic

4900000

4.9M

Ben Ray Lujan


Democratic

30,600

30.6K

Martin Heinrich


Democratic

203400

203.4K

Chuck Schumer


Democratic

3,100,000

3.1M

Kirsten Gillibrand


Democratic

1,600,000

1.6M

Richard Burr


Republican

175,700

175.7K

Thom Tillis


Republican

117,200

117.2K

John Hoeven


Republican

113500

113.5 K

Kevin Cramer


Republican

28300

28.3K

Rob Portman


Republican

161400

161.4K

Sherrod Brown


Democratic

498,000

498K

James Lankford


Republican

104100

104.1K

Jim Inhofe


Republican

74,600

74.6k

Jeff Merkley


Democratic

504,700

504.7K

Ron Wyden


Democratic

514600

514.6K

Bob Casey Jr.


Democratic

437200

437.2K

Pat Toomey


Republican

164400

164.4K

Jack Reed


Democratic

105600

105.6K

Sheldon Whitehouse


Democratic

453,900

453.9K

Lindsey Graham


Republican

1900000

1.9M

Tim Scott


Republican

499000

499K

John Thune


Republican

108400

108.4K

Mike Rounds


Republican

29800

29.8K

Bill Hagerty


Republican

25,300

25.3K

Marsha Blackburn


Republican

291,100

291.1K

John Cornyn


Republican

296,300

296.3K

Ted Cruz


Republican

4,300,000

4.3M

Mike Lee


Republican

594,700

594.7K

Mitt Romney


Republican

2,100,000

2.1M

Bernie Sanders


Democratic

15,000,000

15M

Patrick Leahy


Democratic

224600

224.6k

Mark Warner


Democratic

488,900

488.9K

Tim Kaine


Democratic

1,000,000

1M

Maria Cantwell


Democratic

256,000

256K

Patty Murray


Democratic

467000

467K

Joe Manchin


Democratic

242900

242.9K

Shelley Moore Capito


Republican

82200

82.2K

Ron Johnson


Republican

224100

224.1K

Tammy Baldwin


Democratic

134,000

134K

Cynthia Lummis


Republican

26400

26.4K

John Barrasso


Republican

148600

148.6K