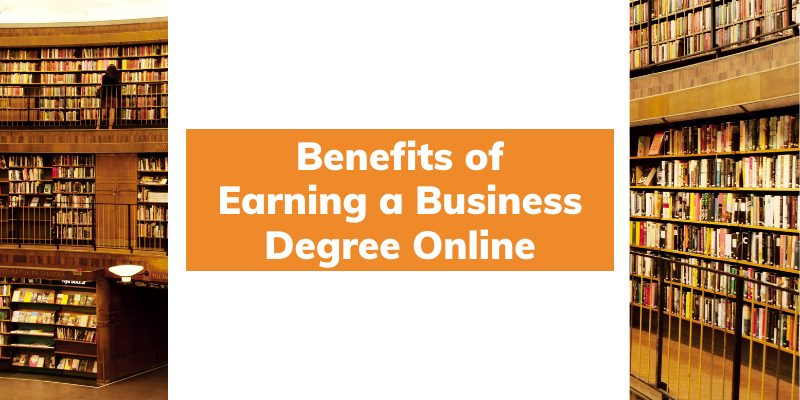 Having a degree will open up a lot of doors for you that may have been impossible to find before. You can get some of the career opportunities that were impossible and finally earn the income that you deserve. But finding time to earn a business degree, or any other type of degree, can seem impossible.
This is where an online business degree program can be useful. With this type of degree, you will be able to fit the work around your schedule, rather than trying to get everything else to work around your degree. This makes it better for most individuals who want to get ahead and learn how to take control over their lives.
There are a number of great benefits that come with earning your business degree online. Some of these include:
An Online Degree Minimizes Your Need to Make Some Trade-Offs
The most important advantage of an online business program is that it is going to eliminate some of the need you have to make a trade-off. When students start to pursue a new degree and further their education, they can spend many hours a week in the class. That is before they even start studying, group meetings, projects, and homework.
It can pretty much be a full-time job to work on a business degree in person, and that makes it hard for a lot of students to succeed. They will need to make the decision between school and work, and that just is not possible for everyone to do. 
An online program is much better for these individuals. It will not mandate in-class attendance and they can work on their classwork and the lectures on their own time. This makes it possible for them to maintain their current jobs while getting the degree. 
Getting an Online Degree Reduces the Costs
While tuition expenses for an online business degree is at a similar range to some of the in-person degrees, the fixed fees that come with this are often lower. Since the student will be able to do everything online from watching the lectures to taking the exams, they will not need a lot of supplies to start. A reliable internet connection and a computer will get them started.
During their online studies, the student will also be able to keep costs down for many of the fees that other students have to pay. They are not responsible for covering the costs of resources, buildings, or even gas to get to their classes, which can make an online program much better. 
Online Education Offers the Most Time Between Instructor and Student
Many students find that they prefer taking these online classes because they feel that it helps them to get closer to the professor. This is true for almost every business degree as well. When instructors teach a classroom, they may have between 30 to 250 students who are working through it at the same time. It is impossible for them to prioritize one student over the others.
The only way that someone doing an in-person class will be able to get individualized attention is to visit the offices during non-class times. With an online program though, all the interaction tends to happen through emails. This can help build up a more personable relationship and will help increase the time students and instructors are able to spend together.
Online Learning Makes It Easier to Concentrate
No matter how good a student may think they are at concentrating and getting work done, taking a class alone in a quiet room is going to help with concentration much better than being in public with a bunch of other distractions. 
Even though we tend to think that focusing in private means that someone is unsocial, it actually is a great way to concentrate and focus on the things around us. This provides a lot more options for focusing because the distractions are kept to a minimum.
Think about how much noise and distraction is present when the student goes to a classroom. The movements of the other students, shuffling of papers, coughing, people moving around and more factors will make it harder to concentrate. 
When you sit in your own room or home and do the work, you can eliminate all of the distractions. You can study in the way that makes the most sense to you, saving a lot of time and helping you concentrate on your work better than ever before.
Online Degrees Reduce Downtime
The final benefit of working for your online business degree is that it is going to be that you will have less downtime that ends up wasting your time. You do not need to make a lot of trade-offs and you can work through the lectures and the projects at your own pace. This makes it easier to fit it into your daily life.
Think about all the time you will save. There is less time that you have to drive to campus and find a spot or walk to the classroom somewhere on campus. You do not need to get there early or hurry back to your car when you are done. There is less worry about the face to face time because you just turn on the computer and get started with the work when you are ready.
This is part of why so many people like to work with the online degree rather than with an in-person degree. This allows them to have more flexibility and less wasted time, which is great for everyone who needs to work and go to school. 
Choosing an Online Business Degree
As you can see, there are a lot of benefits that come with getting your business degree online. Whether you want to be able to work during the course of your studies or you just do not want to spend all that time sitting in a classroom, the online course of study can be a good idea. While it is not for everyone, many college students are finding it is right for them.